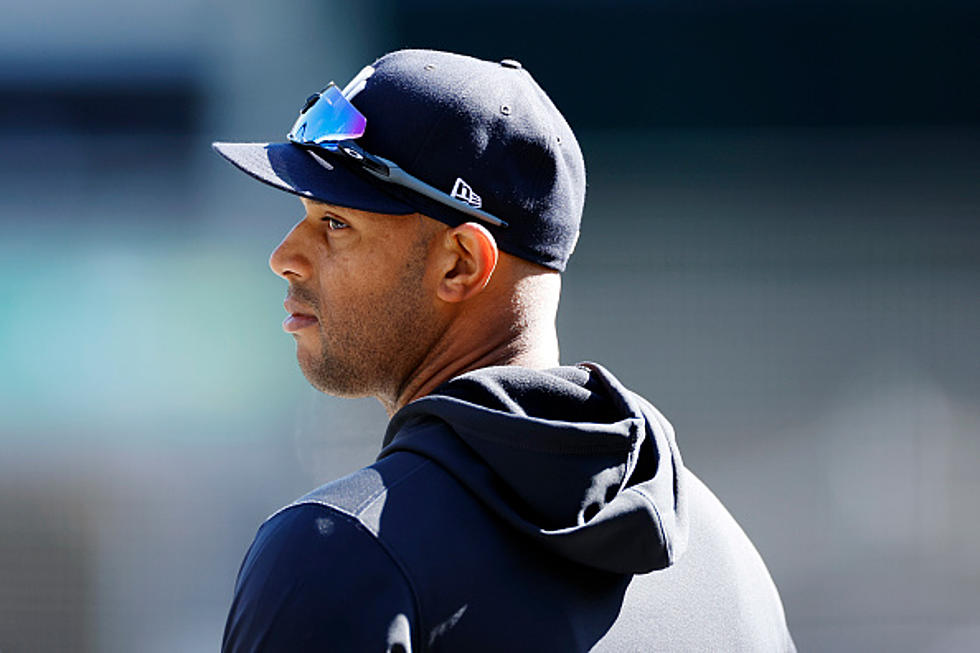 Could This Yankee Be Watching Final Days In New York?
Getty Images
On Sunday afternoon, Yankees manager Aaron Boone penciled Isiah Kiner-Falefa into the seventh spot in the Bronx Bombers' batting order. At first glance, most would assume IKF would be giving rookie shortstop Anthony Volpe a breather.
However, Kiner-Falefa was listed as the center-fielder, a position he had never played in six major league seasons. On the bench for Aaron Boone, was a healthy player with 654 MLB games in center-field. Why?
Boone told veteran outfielder, Aaron Hicks that he would not be in the starting line-up on Sunday and Kiner-Falefa would be in center-field. According to Brendan Kuty of theathletic.com, Hicks was confused on Sunday morning. "I have no idea what my role is. It's kind of uncertain." How difficult is this position for the 11-year MLB veteran, whose outfield follies have been well documented?
Hicks told Kuty, "I mean, yeah. I just want to play. I don't want to come off the bench and face closers all day. I want to play the field, I want to play everyday, and it's just what I want to do. I want to start. I really don't know what else to say." It sounds like the outfielder would like to play somewhere, even if it's not with the Yankees. What does the Pinstripes' manager have to say about Hicks' playing time?
The Athletic reported that Boone said Hicks' role would be "a little of everything. He's going to play. Today was just not necessarily the matchup I love. I would probably expect him to be in there the next couple of days." The Yankees' manager's words were confusing since Hicks is a switch-hitter. However, Boone kept his word. Aaron Hicks was in Monday's starting line-up vs. the Philadelphia Phillies. Are the Yankees showcasing Aaron Hicks? Surely, general manager Brian Cashman would love to unload the outfielder AND his 3 year/$30.5 million contact. However, when Harrison Bader returns from the Injured List in the next few weeks, don't be surprised if the Yankees don't just cut ties with Hicks and eat his contract. At this point, Hicks appears to be just a placeholder.
The Fast 5 - Five of the Fastest Cars In the World
As of 2020 these cars were considered some of the fastest production cars in the world.
The Capital Region's 10 Best Sandwich Shops [RANKED]
Is there a more satisfying meal than a perfectly crafted sandwich or sub? It's the perfect balance of deli meats, condiments, toppings, and bread - and making it perfect is an artform. So in our quest to find the best sandwich artists in the Capital Region, we asked our listeners on
Facebook
who serves up the best sandwiches and subs in the area, and these are the 10 best based on their votes! Happy eating!
SEE IT: Final Day Of Another Awesome NCAA Tourney In Albany
Sunday's Men's Basketball NCAA Tournament 2nd Round action at the MVP Arena in Albany, New York