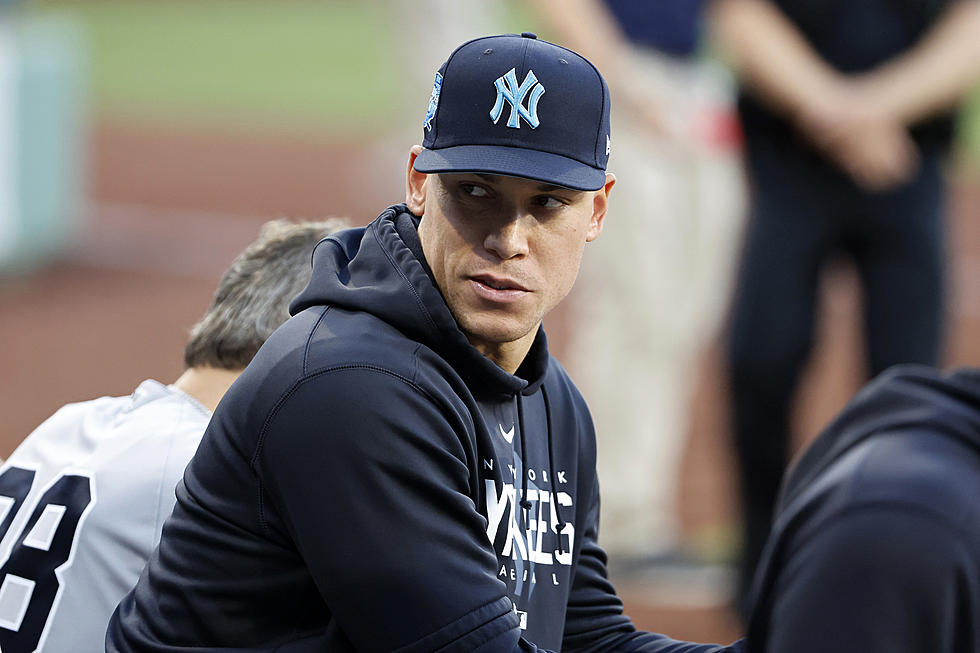 Does Erik Boland Think The NY Yankees Could Be In Trouble Soon?
Getty Images
The New York Yankees have not been playing good baseball at all recently.  Their record is certainly not indicative of how they have played since their $40 million per year star Aaron Judge has been out of the lineup.  They did win both series last week at home as they beat two solid teams in the Seattle Mariners and the Texas Rangers.  However, on Tuesday night the Yankees lost to arguably the worst team in all of Major League Baseball in the Oakland Athletics.  The Yankees have scored the lowest number of runs of any team in the entire MLB in the month of June.  They simply have to play better and this all shouldn't rest squarely on the shoulders of Aaron Judge.  Several of their everyday starters have to step up and soon.
MJ and I were joined by our good friend Erik Boland from Newsday Sports earlier this morning right here on Big Board Sports.  Erik has been covering the Yankees for many years and knows this team inside and out so we always trust and value his in depth analysis.  He agrees the Yanks are struggling and need to get out it.  Below is our full interview with him.
The Yankees won't catch Tampa we know that.  They can still be an American League Wildcard team and Yankees fans should be happy with that.  The best is yet to come for this team I feel like as the starting pitching and bullpen have been very good.  It's just the offense that has to get going here and the Yankees have the talent on their roster to start producing more runs and winning more games here soon.
Ten Reasons the 2023 New York Yankees Appear to Be on Life-Support
It's the middle of June, and there's still over half of the 2023 MLB season remaining, but fans are getting anxious as the New York Yankees fade fast.
Ten Candidates to Replace Aaron Boone Amid New York Yankees' Disaster
With the New York Yankees struggling out of the gate in 2023, Aaron Boone's seat appears to be getting hot, if you ask the fans. Who could replace him?