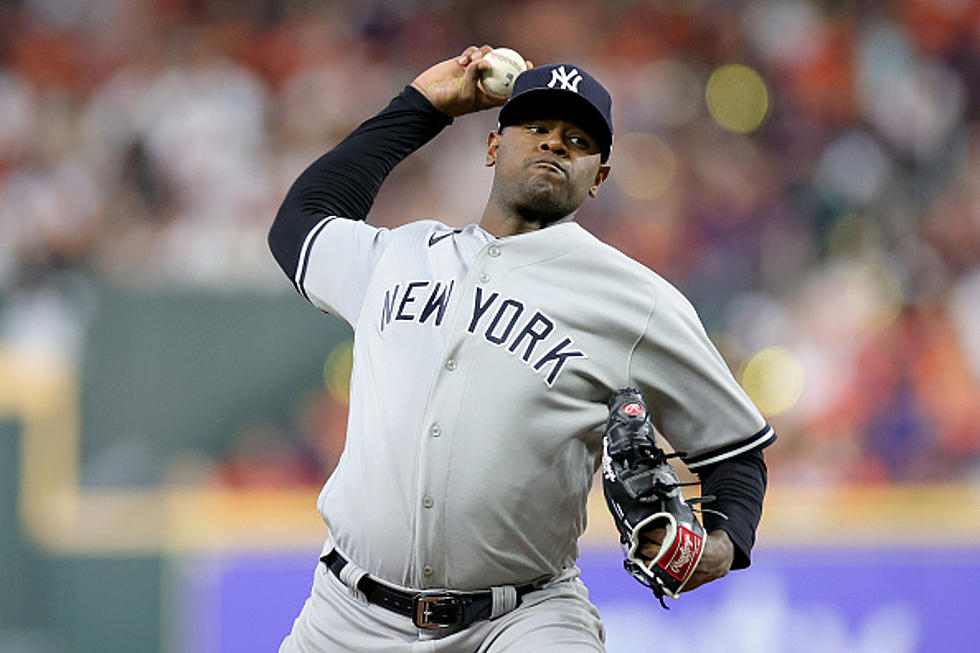 Does ESPN's David Schoenfield Think The Yankees Rotation Is Fine?
Getty Images
The New York Yankees have been playing really good baseball recently.  They are 29-20 overall and are in the thick of things in the American League East division which is by far and away the best division in all of baseball.  The Yankees are slowly starting to get fully healthy too as they just got Luis Severino back who looked good on Sunday afternoon.  The starting rotation is getting better as Gerrit Cole is still the ace of the rotation at 5-0 with a 2 ERA.  The Yankees have a big series starting on Tuesday night as the Baltimore Orioles come to Yankee Stadium.  The Orioles are good and are the team above the Yankees in the AL East standings right now.  It will most certainly be a good barometer series for the Orioles and Yanks.
MJ and I had on ESPN MLB Writer David Schoenfield with us earlier this morning right here on Big Board Sports.  David thinks the Yankees rotation when healthy is one of the best in the American League.  We also asked David about the Aaron Judge glancing into the Yankee dugout last week at Toronto and he said there wasn't anything to that and it was way too big of a story which we knew already.  Below are David's answers.
The Yankees are in a good spot but I always say this about them.  It is too early as all that matters is what manager Aaron Boone and this team do in the postseason as they haven't been to a World Series since 2009.  We shall see if that changes in 2023.
Ten Candidates to Replace Aaron Boone Amid New York Yankees' Disaster
With the New York Yankees struggling out of the gate in 2023, Aaron Boone's seat appears to be getting hot, if you ask the fans. Who could replace him?
See Inside New York Yankees' Captain's Lavish New NYC Penthouse
On the heels of signing a massive contract extension to remain in New York, Yankees' captain Aaron Judge has signed a lease on a lavish home in this building.