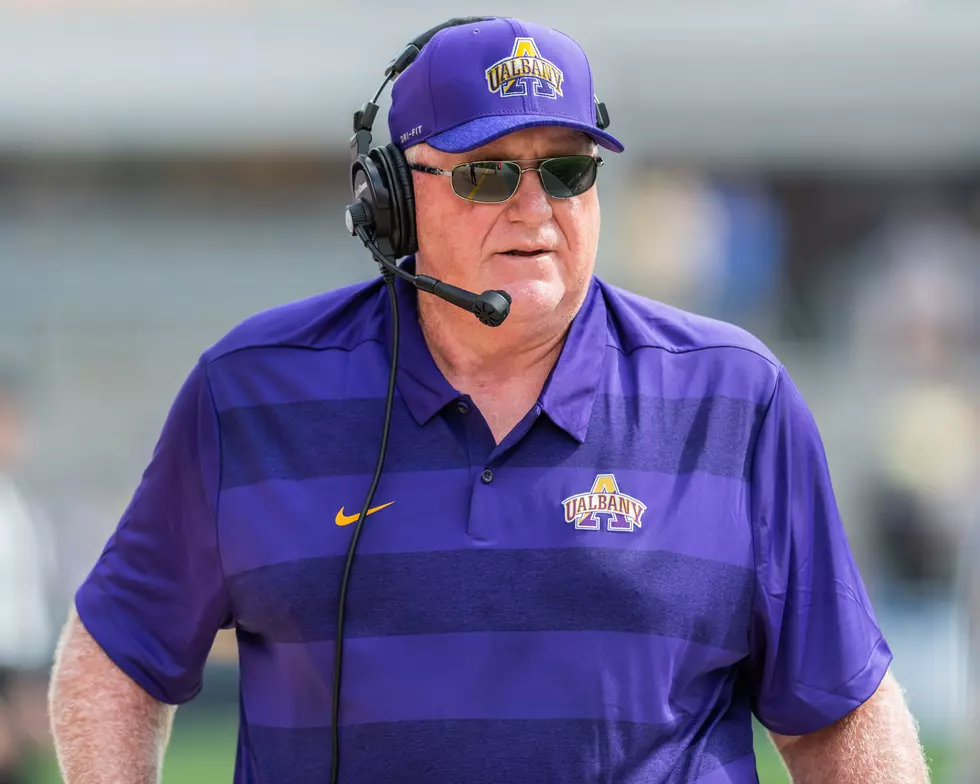 Head Coach Greg Gattuso On Preparing To Host A FCS Playoff Game [AUDIO]
Photo - Bill Ziskin
The UAlbany Great Danes football team is not only going to the FCS playoffs, they're hosting the Central Connecticut Blue Devils this Saturday at Bob Ford Field. Head Coach Greg Gattuso joined Levack and Goz to recap the final regular season game against Stony Brook and tells us just what this playoff game means to the Great Danes football program.
You can listen to the game right here on 104.5 The Team or The Team App 
Enter your number to get our mobile branded app
but you should definitely be at Tom and Mary Casey Stadium this Saturday at 1 pm to support our Great Danes.