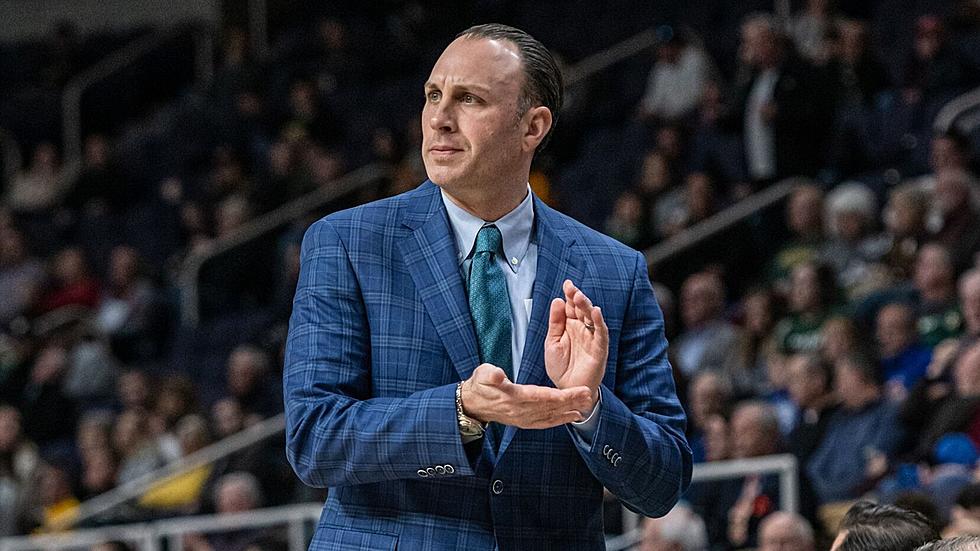 How Can Coach Carm And Siena Bounce Back After The Rough Weekend?
Facebook / Metro Atlantic Athletic Conference
It was a rough weekend for the Siena men's basketball team to say the least.  They dropped both games on the road at Rider and Iona who are both still ahead of them in the MAAC Conference standings.  Siena can still grab the two seed for the conference tourney in Atlantic City New Jersey as they are only one game out of second with two games remaining.  They play Manhattan at home at the MVP Arena Thursday night for senior night and at Saint Peter's on Saturday afternoon.  Siena has to win both to have a good shot at moving up in the standings.  Below is my quick take as seen in the Times Union:
Too many turnovers against Rider and Iona cost the Siena men's basketball team this weekend. Rider was a very winnable game on Friday but two turnovers in the final 11 seconds was the difference and Rider pulled out the win. Sunday was just the perfect storm against a red-hot Iona team that was looking for revenge. Bottom line: Siena will be a dangerous team in the MAAC tournament, but they need to clean up the unforced errors. 
MJ and I discussed Siena's rough weekend performance earlier this morning right here on Big Board Sports.  We both agree Siena had some poor late game execution at Rider and just got dominated at Iona.  Below is our full conversation on this.
I hope Siena finishes strong and gathers some momentum heading into their conference tournament with a chance to make the NCAA Tournament.
'Onions, Double Order!' Relive Siena's Upset Win over Ohio State
In one of the greatest college basketball games in Capital Region history, Siena upset Ohio State in the 2009 NCAA Hoops Tournament. Relive it through these photos.
Did You Know These Ten Bands Have Sold Out Albany's MVP Arena?
The MVP Arena (or whatever it was called at the time) has welcomed a number of legendary bands, and these ten left no seats available when they took the stage.