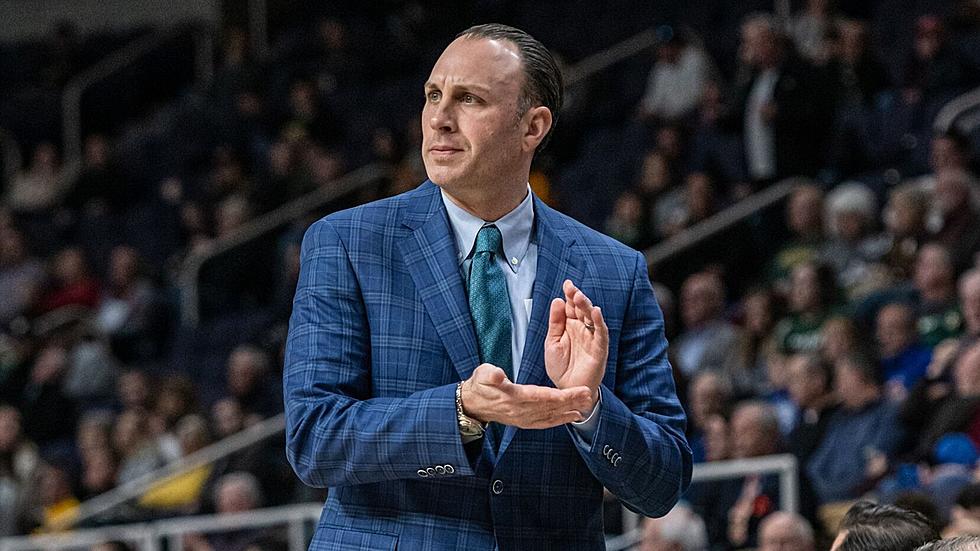 How Important Were These MAAC Wins For Siena This Weekend?
Facebook / Metro Atlantic Athletic Conference
The Siena Saints had themselves quite the convincing win on Friday night at the MVP Arena.  They defeated Iona 70-53 in front a crowd of 7,801.  Michael Baer has the game of his life just days after his father tragically passed away from bladder cancer.  He finished with 18 points and 12 rebounds.  The win was also a fitting tribute to Siena team manager Evan Franz.  The 18 year old Tamarac senior unfortunately passed away earlier last week after a courageous nearly three year battle with brain cancer.  He was a prominent member of the Siena community and both John Baer and Evan Franz were looking down on and watching over the Saints on Friday.  Here is my quick take on Siena from the Times Union:
It was a statement win by Siena on Friday in a lopsided victory over Iona at MVP Arena. And to do it without point guard Javian McCollum who was out with a back injury was even more impressive. Guilderland grad Andrew Platek was the best player on the floor, but the reason Siena won was because of its defense. They defended at a high level against the Gaels, and they never allowed Iona to play their up-tempo style of game. It was a terrific game plan by Siena head coach Carmen Maciarello, who once again out coached Rick Pitino.
MJ was in the house on Friday night and said the atmosphere was spectacular and you could just feel the emotions and passion in the crowd and on the court.  Below is our conversation on this from earlier this morning right here on Big Board Sports.
Siena also beat Marist on the road Sunday afternoon to improve to 9-2 overall in the MAAC conference and still holds first place.  Next up for the Saints is Manhattan on the road Friday night at 7 p.m.
'Onions, Double Order!' Relive Siena's Upset Win over Ohio State
In one of the greatest college basketball games in Capital Region history, Siena upset Ohio State in the 2009 NCAA Hoops Tournament. Relive it through these photos.
Did You Know These Ten Bands Have Sold Out Albany's MVP Arena?
The MVP Arena (or whatever it was called at the time) has welcomed a number of legendary bands, and these ten left no seats available when they took the stage.