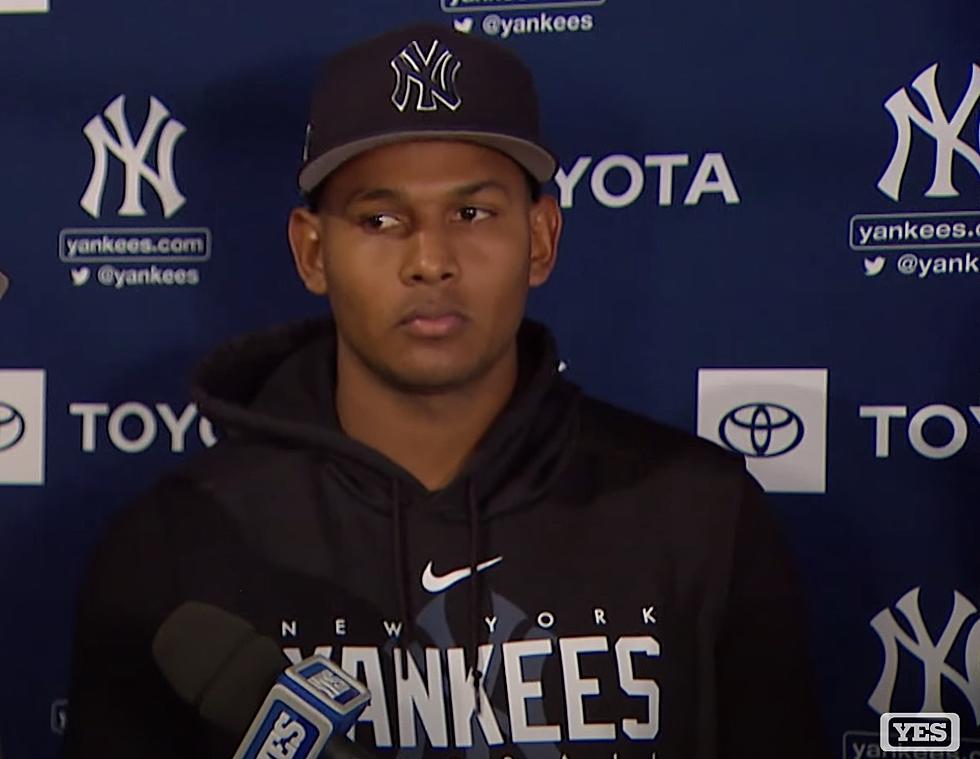 Injuries Forcing New York Yankees To Dig Deep: So, Here's Jhony!
YES Network YouTube.com
New York Yankees' general manager Brian Cashman envisioned a much different pitching rotation heading north at the end of spring training in 2023. One by one, Pinstripe hurlers have gone down. The team announced another pitching injury to the ever-fragile Luis Severino on Saturday.
With the news of the egg-like Severino being shut-down still rattling the 31-acre complex at Steinbrenner Field in Tampa, a young Yankees' arm was giving fans a reason for hope.
Right-handed pitcher Jhony Brito, who has never pitched an inning in the big leagues, shut-out division rival, the Toronto Blue Jays on Sunday for 5.1 perfect innings. Brito split the 2022 season between double-A Somerset and triple-A Scranton/Wilkes-Barre. The 25 year-old has methodically worked his way up the ranks of the Yankees minor league system. On Sunday, Brito put himself into the mix for a starting rotation job...for now.
According to statements by Aaron Boone to the media on Saturday, Severino is not expected to miss much time. However, Cashman has to be concerned that even when Severino returns, an injury is just around the corner with him. Brito is near the end of the line of major league pitching depth that Cashman and manager Aaron Boone can count on. What's next for the Bronx Bombers?
With left-hander Carlos Rodón scheduled to return from the IL in early May and right-hander Frankie Montas in July, the Yankees may not want to make any desperate trade moves just yet. However, Cashman does have extra middle-infielders to work with. It's doubtful that the organization will move on from prospect shortstop Oswald Peraza just yet. My hunch is that Gleyber Torres may not want to ship all of his belongings to New York, just yet.
SEE IT: Final Day Of Another Awesome NCAA Tourney In Albany
Sunday's Men's Basketball NCAA Tournament 2nd Round action at the MVP Arena in Albany, New York
2023-2024 Capital Region Concert Calendar
This Concert Calendar is updated regularly so keep checking back for the latest!
Check Out Mechanicville's 'Anything That Floats' Homemade Boats!
Take a look at the past vessels that entered into the annual 'Anything That Floats' category in Mechanicville's Annual White Water Derby. The race takes place on Sunday, April 2nd along Anthony Kill Creek.