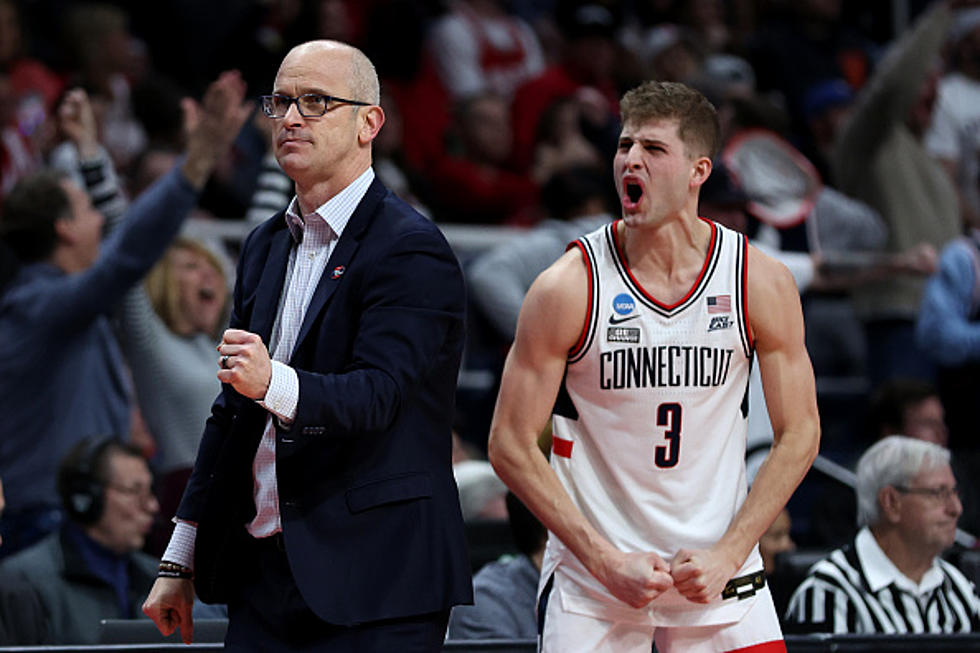 Is It The UConn Men's NCAA Championship To Lose At This Point?
Getty Images
It has certainly been a wild and wacky NCAA Tournament.  Maybe that is why they call it March Madness after all.  The Final Four is set with #9 seed Florida Atlantic, #4 UConn, #5 San Diego State, and #5 Miami.  Three of the four teams remaining have never even been to the Final Four.  I love the story of Albany Academy product Andre Jackson being in the Final Four with UConn.  There is nothing I love more than localizing a national story and that is a perfect example of it.  UConn is by far the best team left but you never know what can happen.
MJ and I called a UAlbany men's basketball game in late November just after Thanksgiving when they played Florida Atlantic.  FAU won the game by 17 points but we would have never guessed that they would be a Final Four team.  Head coach Dusty May has this team playing at an extremely high level.
MJ and I had on college hoops guru and legend Dick Hoops Weiss earlier this morning right here on Big Board Sports.  Hoops dove into the Final Four and the tournament so far as a whole but also added ore insight to both UConn and FAU's runs to the Final Four in Houston.  Below is our full interview with him.
I will be rooting for UConn to win it all but I hope both games are good and competitive.  It will be tough for head coach Dan Hurley's Husky team to be beaten but Miami is good and Jim Larranaga can coach.  San Diego State head coach Brian Dutcher can also really coach.  I hope everyone enjoys the games this Saturday night.
SEE IT: Final Day Of Another Awesome NCAA Tourney In Albany
Sunday's Men's Basketball NCAA Tournament 2nd Round action at the MVP Arena in Albany, New York
'Onions, Double Order!' Relive Siena's Upset Win over Ohio State
In one of the greatest college basketball games in Capital Region history, Siena upset Ohio State in the 2009 NCAA Hoops Tournament. Relive it through these photos.