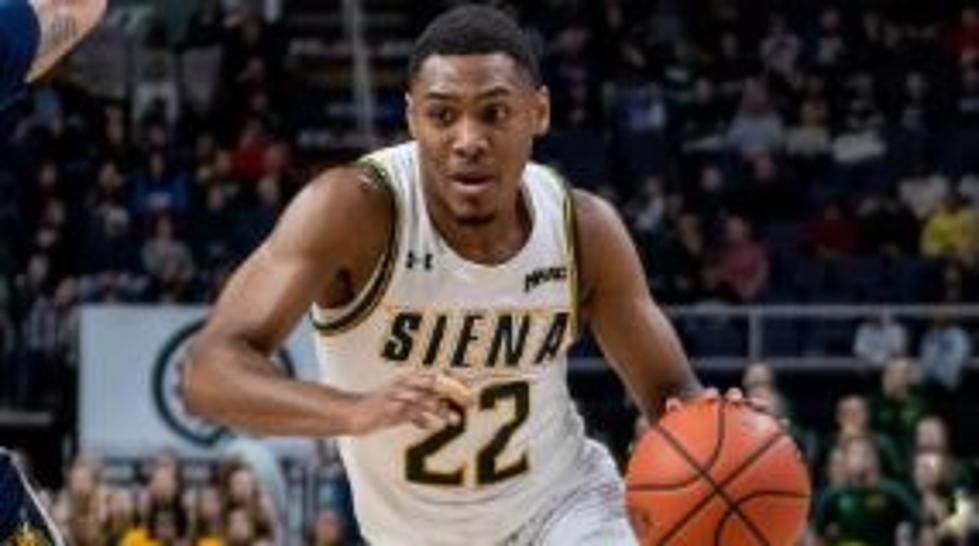 Jalen Pickett Working Out With NBA Team Today
Onorato, Chris
Jalen Pickett continues his NBA draft process with a workout scheduled with the Sacremento Kings today. The news was first reported by the official Sacramento Kings Twitter page. The Kings do not have a first-round draft pick but they do hold three second-round picks (picks 40, 47, and 60)
According to NCAA rules, players who wish to maintain their collegiate eligibility must withdraw from the draft by May 29th. The 2019 NBA Draft is scheduled for June 20th at the Barclays Center.
Although the workouts are a great sign for Pickett's future, I believe it still seems likely he may return. Most NBA mock drafts are not showing Pickett as either a first or second-round pick.  For mid-major players, usually, success in the postseason offers a bigger stage to NBA scouts and improves their draft stock.
Do you believe Jalen Pickett will return to Siena for his sophomore season? Let us know below.