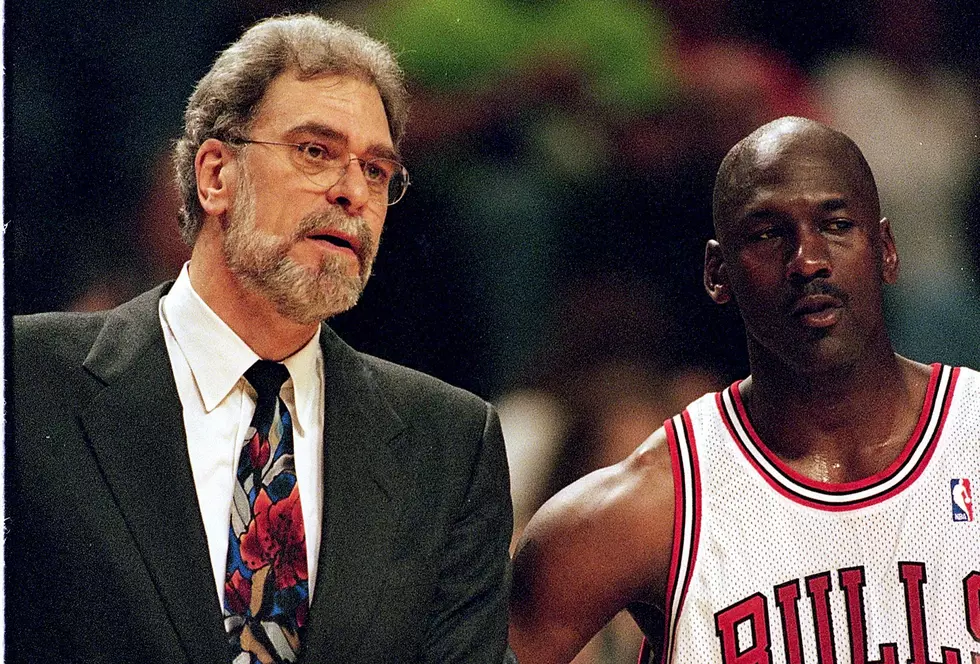 Michael Jordan Reacts to Phil Jackson Hire
Getty Images
Michael Jordan won six NBA Championships with Phil Jackson as his head coach in Chicago. So, how does he feel about Jackson going to the Knicks? Jordan spoke to ESPN's Stephen A. Smith:
"Phil can do some good things with them because he's gifted. Phil is fantastic at managing egos and personalities, getting everyone on the same page and maxing out whatever potential is there for what should be the common and ultimate goal.
"Just because he's never been an executive before doesn't mean he can't do that. He's wanted to do it for a while now, and I know he can do it ... so long as he has the necessary pieces in place.
"Phil is great. He's very smart. He'll figure out pretty quickly what needs to get done, and he'll have plenty of guys in the league willing to help him, myself included.
"The only problem is none of us will be willing to give up great players or draft picks to do that. That's the part of the job all of us have found pretty difficult, me included. But I wish him luck. I believe in him, and I'm confident anything he does will work eventually."
Jackson will be presented as the president of basketball operations for the Knicks on Tuesday morning.