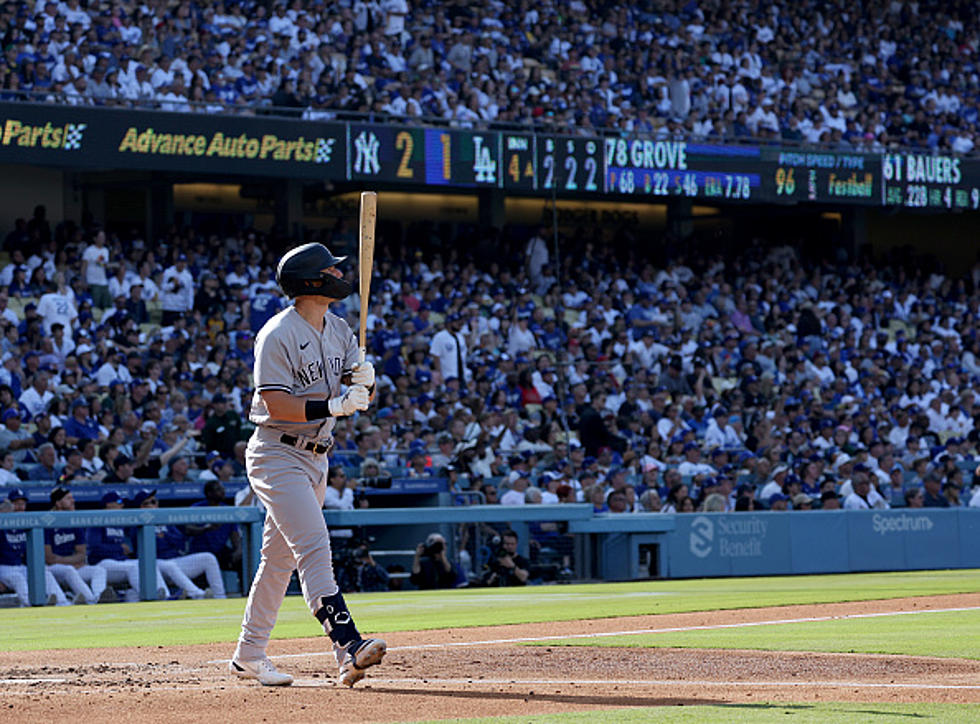 Once Projected Star Determined To Shine With New York Yankees
Getty Images
Baseball is a game of failure and the resiliency to succeed. Some players succeed at a young age and their failure is limited. Resiliency is a tough lesson to learn on the Major League level.
Going into the 2018 season, Tampa Bay Rays rookie Jake Bauers was the #45 ranked prospect in all of the MLB by Baseball America. Unfortunately, that was his high-water mark. Bauers struggled for the next 5 years and 5 teams looking for that resiliency to succeed. The 30-year old is hoping he has learned a valuable lesson from his latest team, the New York Yankees, who acquired Bauers for cash considerations midway through 2022 from Cincinnati.
In an article by Brendan Kuty of theathletic.com, Bauers spoke about his struggles over the last few years. "To get called up to the big leagues and fail — like, really fail — for the first time and to feel like you're not good enough, your confidence sinks down. That's a tough thing to deal with." Player struggles with the mental aspect of baseball is not an uncommon topic these days. Mental performance coaches or advisors are employed by almost every organization.
Bauers admitted he was mostly battling himself, "I struggled a lot with satisfaction, with happiness in my life. Really, I think that was all due to feeling like I wasn't good enough. When the results were coming, they weren't good. I kind of just buried myself. It was really, 'Change it or continue down that path.' So I made the conscious decision to change it." So he did and the results are coming with his new attitude.
Jake Bauers has certainly made an impact on his new teammates with hopes of sticking around. Aaron Judge spoke about Bauers on Sunday. "Impressive at-bats. Just seeing the power that he has from the left side — it's a professional at-bat, day in and day out." That is some pretty high praise from the captain. However, Yankees manager Aaron Boone summed-up Bauers best, "He's just a talented guy. Again, everyone's path's a little bit different." Yes it is, in all walks of life.
SPAC Confirmed: These Artists Will Play Saratoga In 2023
25 dates have been confirmed and are either on sale or about to go on sale for the 2023 season at Saratoga Performing Arts Center. Here is your complete guide.
The Ten Best Capital Region High Schools for Athletes in 2023
These are the ten best high schools in the Capital Region in 2023 for the up-and-coming student-athletes in your family.
You Can Stay In This 1838 Lighthouse In Selkirk, New York
Stay at the
Salmon River Lighthouse and Marina
. The fully-operational Selkirk Lighthouse was built in 1838. Today you can spend the night through the spring, summer, and fall seasons.