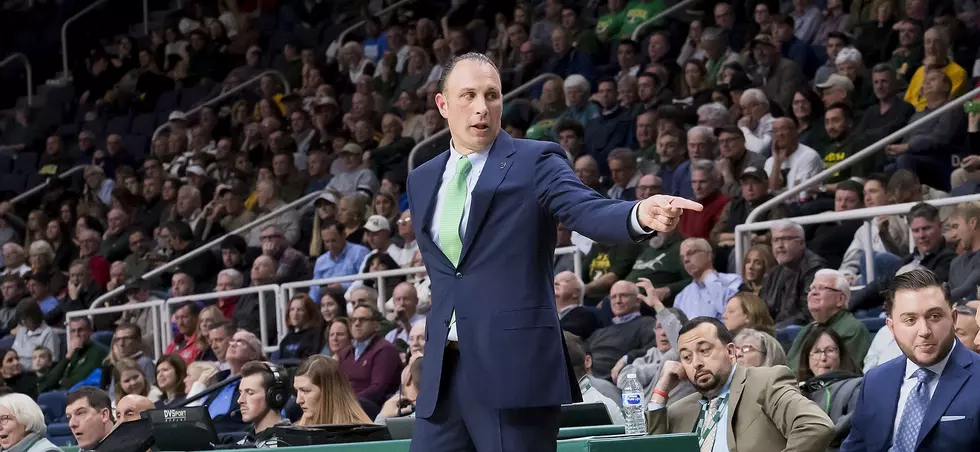 Siena Coach Receives High Praise From Fellow Coach
Courtesy of Siena Athletics
If you were wondering just what you could expect from the Siena Saints Men's basketball team when they were finally able to take the court you weren't alone. Furthermore, if you were pleasantly surprised by just how strong the Saints have looked so far again you'd be joined by myself and many others. That's not meant to be a knock on the Saints or their coach Carmen Maciariello, that's just acknowledging the journey this team has faced in its attempt to even practice together. The Saints 2-0 start gained high praise from two-time MAAC coach of the year King Rice of Monmouth.
To have a two-time MAAC regular-season champ and two-time MAAC coach of the year say those things about Coach Carm in his second year as head coach and especially when the Saints seemingly have spent more time in quarantine than playing ball means a lot. How does Coach Carm take the compliments from Rice? "King Rice is an amazing man. What he's done for his program and the leadership he bestows upon his guys, his staff, and their university. It's great for our league to have a man of his character."
Listen to coach's full appearance below.
Enter your number to get our free mobile app
CHECK IT OUT: 100 sports records and the stories behind them