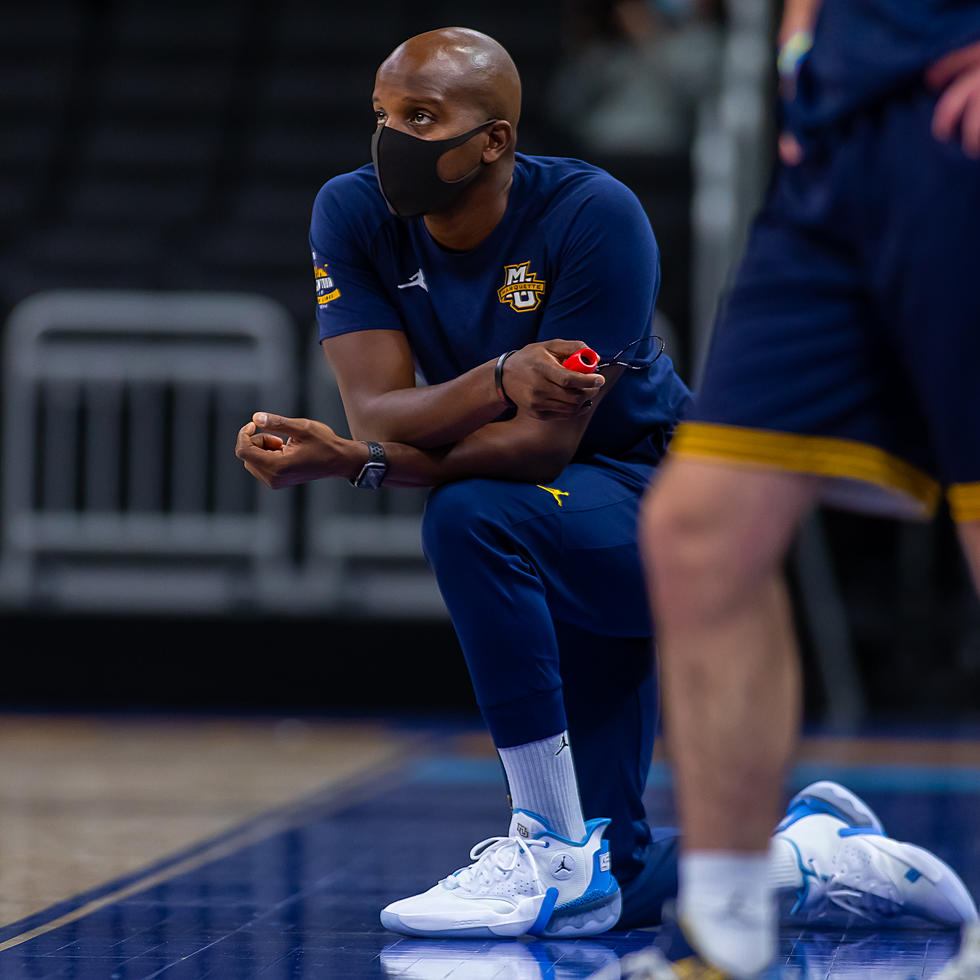 UAlbany's Dwayne Killings First Interview On 1045 The Team [AUDIO]
Maggie Bean
The University of Albany Great Danes men's basketball team introduced the program's 4th ever Division I head coach Dwayne Killings earlier today. As if holding a press conference in front of the media of the Capital Region wasn't enough the guy hops in a car and came to Ravenswood Pub in Clifton Park to join Levack and Charlie and introduce himself to the 104-5 The Team ESPN Radio listeners.
One of the things insiders say is that Dwayne Killings is a great recruiter. Take a listen to our conversation and I think it's pretty easy to see why.
When Coach Killings says he's about "rebounding and transition" with a focus on "Mentality" as well as who the team is, it makes me excited for the action we're going to see at SEFCU Arena. I really liked that he doesn't want us using his name as a mantra. So no "UAlbany is Killings it!" or anything like "The Killings at SEFCU!" Okay, I think I got it out of my system now.
The first challenge for Coach Killings and his staff will be recruiting. With seven players currently in the NCAA transfer portal, it will be very interesting to see how many of those players decide to stay after meeting Coach Dwayne Killings. When he said he owes it to the players to play a game down in NYC I bet the interest of at least a few of those players was peaked.
LOOK: The most popular biblical baby names