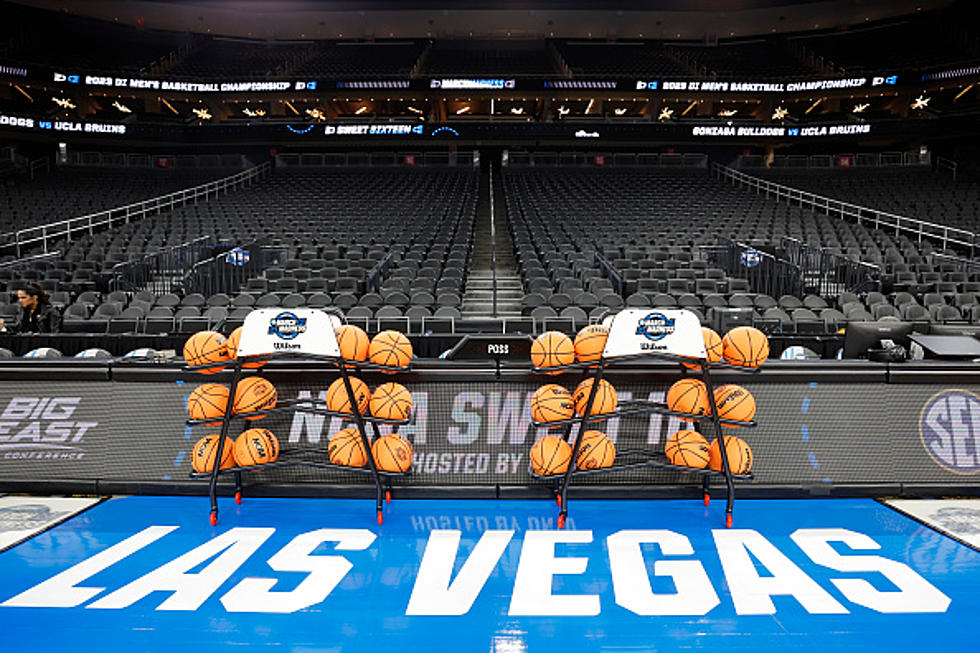 Vegas "Hangover" Hotel Rooms Will Have UConn Dreaming of Albany
Getty Images
Winning a collegiate national championship takes high level preparation. That's why host cities like Albany, New York jump through hoops, literally, to roll-out the red carpet for the visiting teams, trying to think of everything that the host can to make their visit easier. That's why the NCAA continues to bring premier championships back to the Capital Region.
The UConn Huskies' men's basketball team found that out on Tuesday when they arrived at their Las Vegas hotel. Collegiate programs work hard at reducing external road bumps. Teams that travel well, deal with less anxiety and ambiguity during a very stressful time. The Huskies hit a big road bump preparing for their Sweet 16 game vs. Arkansas on Thursday right at check-in.
According to an article by David Borges of ctinsider.com, head coach Dan Hurley and his #4 seeded Huskies encountered a number of their rooms were in terrible condition. According to Borges, the "previous occupants seemingly enjoyed Vegas a little too much. No tigers or roosters running around the rooms, but it apparently looked like the boys from 'The Hangover' had been there the night before. Dirt, vomit ... and worse." Not a good way to start your trip for a team a few wins from a possible national title.
The UConn team was quickly moved to another hotel. According to ctinsider.com, the incident was not something that athletic director, David Benedict was going to focus on. In the media press conference on Tuesday, UConn head coach Dan Hurley did get emotional talking about what it meant to have his coaching mentor/father in the stands watching him. Dan's father Bob Hurley was a legendary high school coach in New Jersey. Hurley's dad amassed 26 state championships at the now-shuttered St. Anthony High School in Jersey City. Dan's brother Bobby is the head coach at Arizona State. It's in their blood. Dan Hurley knows how hard it is to get to the stage his team is on. Road bumps in Las Vegas won't be what stops his team.
SEE IT: Final Day Of Another Awesome NCAA Tourney In Albany
Sunday's Men's Basketball NCAA Tournament 2nd Round action at the MVP Arena in Albany, New York
2023-2024 Capital Region Concert Calendar
This Concert Calendar is updated regularly so keep checking back for the latest!
Check Out Mechanicville's 'Anything That Floats' Homemade Boats!
Take a look at the past vessels that entered into the annual 'Anything That Floats' category in Mechanicville's Annual White Water Derby. The race takes place on Sunday, April 2nd along Anthony Kill Creek.