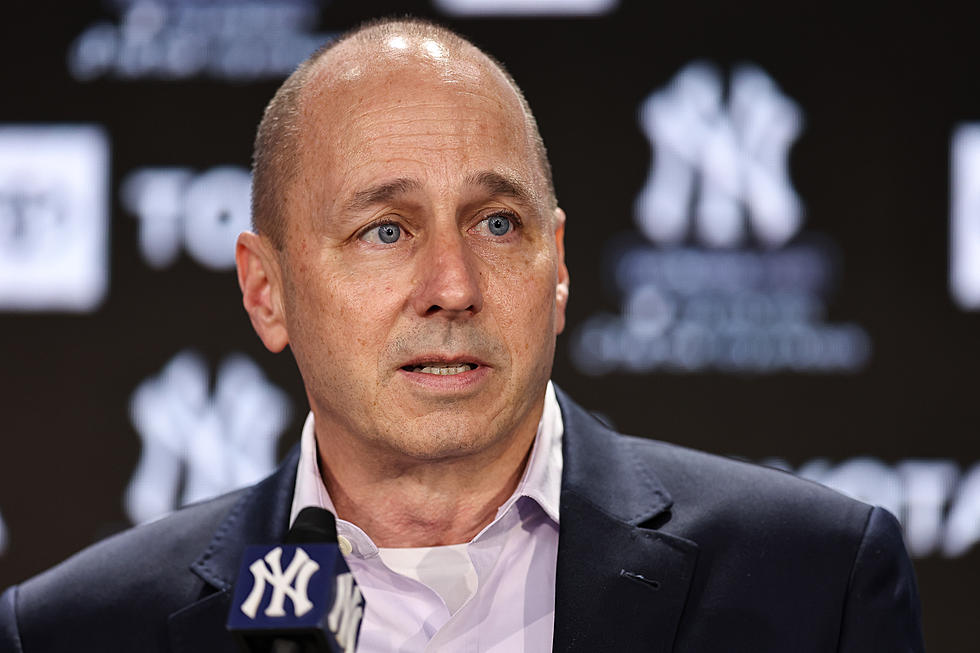 What Do The New York Yankees Need To Do In The Second Half?
Getty Images
The New York Yankees did not play their best baseball this season during the first half.  Ever since their star player Aaron Judge went out with an injury in early June vs the Dodgers, the offense has completely struggled.  Brian Cashman even did something he has never done before by firing his hitting coach Dillon Lawson and hired former MLB player and teammate of Aaron Boone in Sean Casey.  You hope Casey can change and spark something because nobody is really hitting.  The starting pitching has been very good lately outside of Luis Severino and the bullpen has been good all season long but seems tired lately.  Below is my quick take on this from The Times Union:
The New York Yankees need to have a second half surge and make the playoffs, if not Owner Hal Steinbrenner needs to pull the plug. It's time to realize the plan put forth by GM Brian Cashman is not working, and it's been too long of a World Series drought. 2009 seems like ages ago, and Cashman still has a job. The Yankees need a fresh start and the only way to do that is to fire Cashman and manager Aaron Boone. Fans have seen enough of that combination.
Hal Steinbrenner and Brian Cashman have to be and do better and be active at the trade deadline.  Who knows if they will get Juan Soto but they need someone who can play the outfield and improve this offense.  The Yankees are a wildcard team at best and should make the playoffs.  As cliché as it may be, baseball can be a tale of two halves and maybe the Yankees can turn it on and have a much better second half of the season.
Ten Reasons the 2023 New York Yankees Appear to Be on Life-Support
It's the middle of June, and there's still over half of the 2023 MLB season remaining, but fans are getting anxious as the New York Yankees fade fast.
Ten Candidates to Replace Aaron Boone Amid New York Yankees' Disaster
With the New York Yankees struggling out of the gate in 2023, Aaron Boone's seat appears to be getting hot, if you ask the fans. Who could replace him?