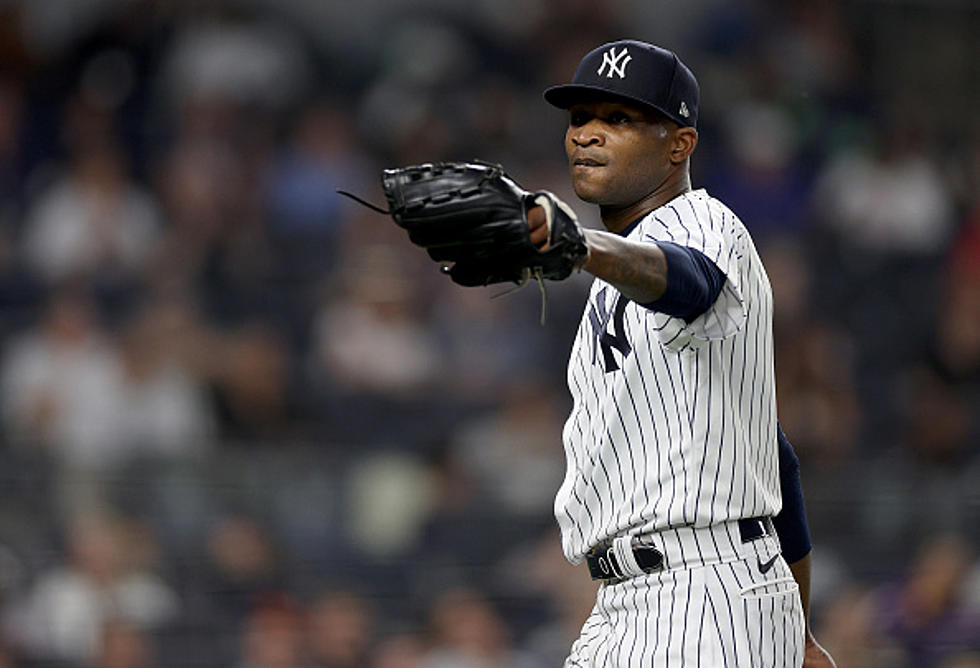 Why Is This New York Yankee Team So Hard To Watch?
Getty Images
I really don't know how anyone can still watch this New York Yankee team on a daily or nightly basis.  They become even more increasingly frustrating.  Even with Aaron Judge now back teams aren't pitching to him at all and can you blame them?  They had three hits total on Monday night vs their rival who has completely owned them recently the Tampa Bay Rays.  The offense is pathetic and who really knows what Brian Cashman and the front office decide to do before the Tuesday 6 p.m. trade deadline.  They won't get anybody big or game changing so they honestly should sell if we're being honest.  The Yankees don't feel and appear to even be a playoff team and we are now in the month of August which is very sad.
MJ and I discussed the poor play of the Yankees and their performance on Monday night earlier this morning right here on Big Board Sports.  We both don't understand how manager Aaron Boone said that Domingo German couldn't start due to discomfort near his armpit but somehow relieved Jhony Brito who struggled to say the least and gave up four homeruns.  This team looks lost and Boone is running out of excuses.  Below is our full conversation on this.
I'm not really sure how the Yankees are going to do it but something has to change and fast.  Whether that's go get somebody who can make a positive and immediate impact or sell one of their key pieces and get someone valuable in return.  I've said it before and I'll say it again.., the Yankees haven't been to a World Series in 14 years so something has to change.
Ten Reasons the 2023 New York Yankees Appear to Be on Life-Support
It's the middle of June, and there's still over half of the 2023 MLB season remaining, but fans are getting anxious as the New York Yankees fade fast.
Ten Candidates to Replace Aaron Boone Amid New York Yankees' Disaster
With the New York Yankees struggling out of the gate in 2023, Aaron Boone's seat appears to be getting hot, if you ask the fans. Who could replace him?