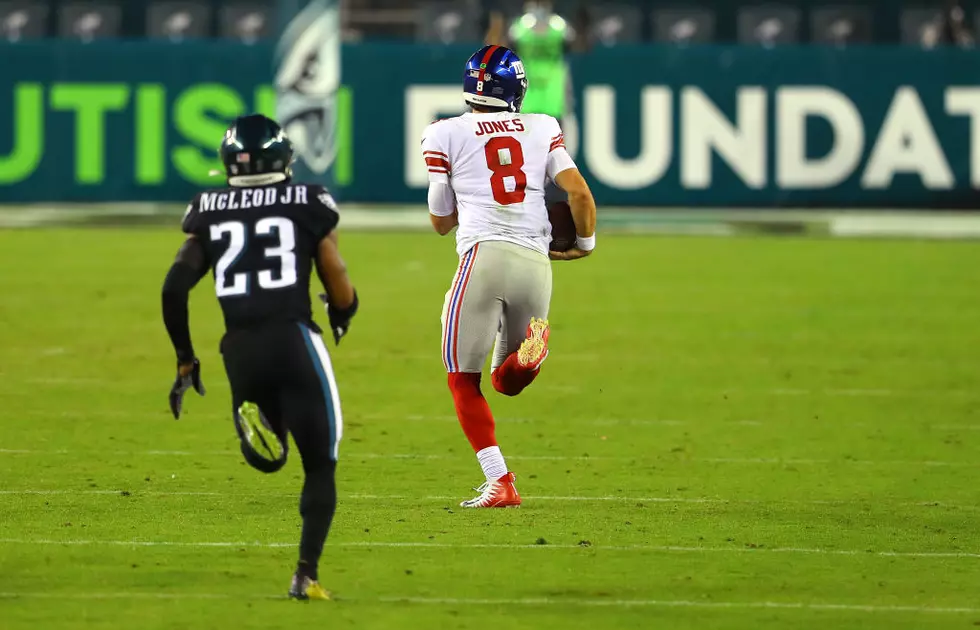 Will Daniel Jones Ever Learn?
Getty Images
The Giants loss yesterday was tough but the question coming out of the game is about Daniel Jones and his future with the G-Men. Pat Leonard is locked into what the fans think and gives us his take on the 2nd year QB from Duke. Make Sure to listen above.
RODGER'S QUICK TAKE: Mets fans should prepare for the biggest off-season they've had in quite some time. With Steve Cohen officially the new owner, anything is possible in the free agent market. Cohen has billions to spend and he's willing to spend it. Let's see if he's going to be like late Yankees owner George Steinbrenner, when money was never an obstacle. My bet is Cohen makes a splash, because he needs to set the tone for what's to comes in the future.