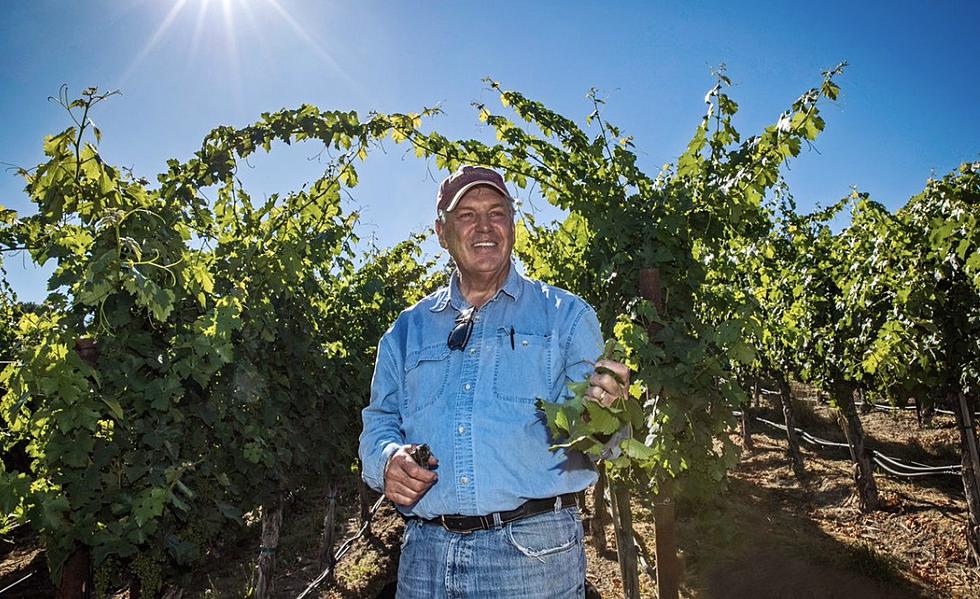 Wine Keeps Spirit of New York Mets Legend Alive
Jean Fruth Twitter
In July of 2020, I interviewed long-time New York sportswriter Bill Madden. The popular baseball reporter had just written a book about legendary Mets' pitcher, Tom Seaver. I was struck by Madden's continuous enthusiasm while describing Seaver's passion for his vineyard.
Tom Seaver died a few weeks later, on August 31st, from Lewy body dementia and complications from COVID-19. It was a sad ending to a life that brought so much joy to Mets' fans and baseball enthusiasts across the world. However, a bit of that happiness is still being delivered via Seaver vineyards.
The Hall of Fame pitcher's youngest daughter, Anne Seaver, is the Chief Financial Officer of Seaver Vineyards. Anne tries to walk in her father's grape growing-wine making footsteps. The vineyard's CFO gave a tour to Mets' beat writer from theathletic.com, Tim Britton. Anne Seaver talked about her special attachment to Seaver Vineyard on Dimaond Mountain. "All the little things I took for granted about Dad, now I appreciate so much more. I can hear his laugh in my head, especially up here. I feel almost closer to him now than when he was alive." The vineyard became Seaver's next perfect game.
Even 'Tom Terrific's' teammates knew that Seaver Vineyards was a reflection of their old friend. "The whole operation out there is as excellent as you'd imagine Tom Seaver would do anything," said Ron Swoboda, a teammate of Seaver's from the '69 Miracle Mets. "Everything in his life he did to a degree of excellence most of us could only wish to approach...You saw Tom in his element. It was where he wanted to be. He was so comfortable there." We all look for that 'comfort zone' in life, that place we want to be most. Tom Seaver found his and now his legend lives on through his beloved grapes. Read Tim Britton's article about Seaver Vineyards. It will put a smile on your face.
Ten New York Yankees Who Cannot Be Back in The Bronx in 2024
With hopes of a playoff berth fading fast for the New York Yankees in 2023, the team needs to focus on 2024. These changes need to be made, and fast.
Dumbest Driving Moves Seen In New York
You have spoken and these are the dumbest driving moves seen in New York State. Be safe out there.
Upstate NY State Park Named Among Best Hiking Spots in America - See Photos
An Upstate New York state park has been named among the best hiking spots in America for 2023. Have you ever explored this incredible terrain?