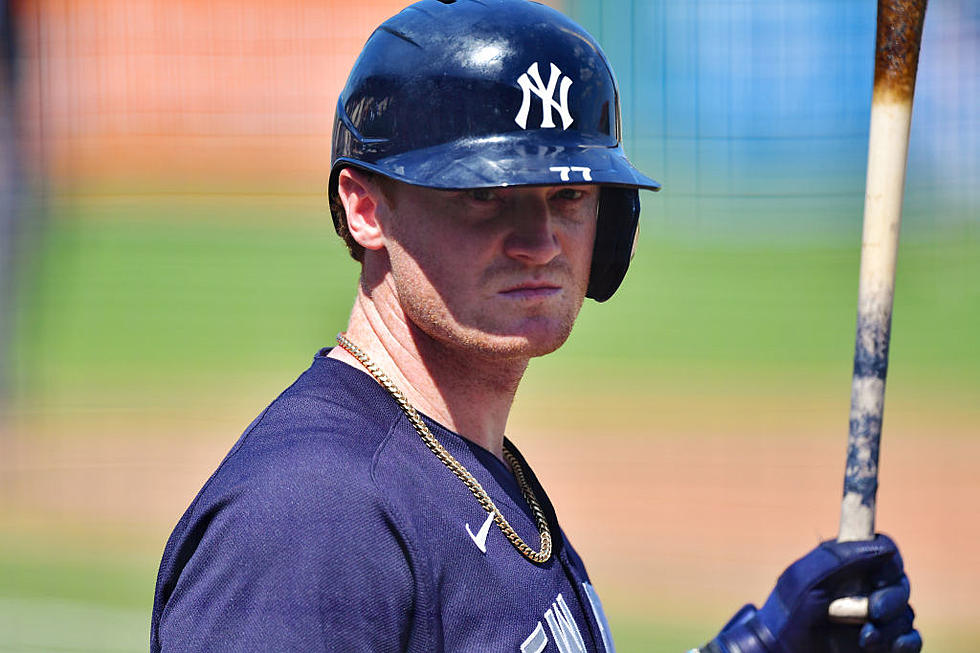 Yankee Favorite Could Be Victim Of Slow Start [AUDIO]
Getty Images
The New York Yankees are off to a TERRIBLE start to the season. I mean it's so bad that I actually asked ESPN MLB Insider Buster Olney if he'd rather talk about the Knicks instead of the Yankees today. He chose to stick with the Yankees and seemingly took joy in tormenting me along with help from Red Sox fan and cohost Dan Bahl. Is there hope for a turnaround any time soon? Are the answers in-house or is it time to trade? If you need to trade which players could be leaving the Bronx for the last time as a Yankee? Buster answers these questions and more in his full interview below.
Two straight weeks that Buster has linked the Yankees to Chicago Cubs first baseman Anthony Rizzo but this week we talked price. Basically, due to price and value, a guy like outfielder Clint Frazier could potentially be a key piece to any trade package that would net the Yankees anything they need. It feels wrong to bring up Frazier's name in trade rumors now that he finally has a regular roster spot after years of trade rumors but I get Buster's point.
With any luck, something will happen that causes that "pinprick" Buster thinks could set the Yankees off and potentially light a fire under the team like when manager Aaron Boone went off about his guys being "Savages in the box!"
LOOK: 15 Discontinued McDonald's Menu Items