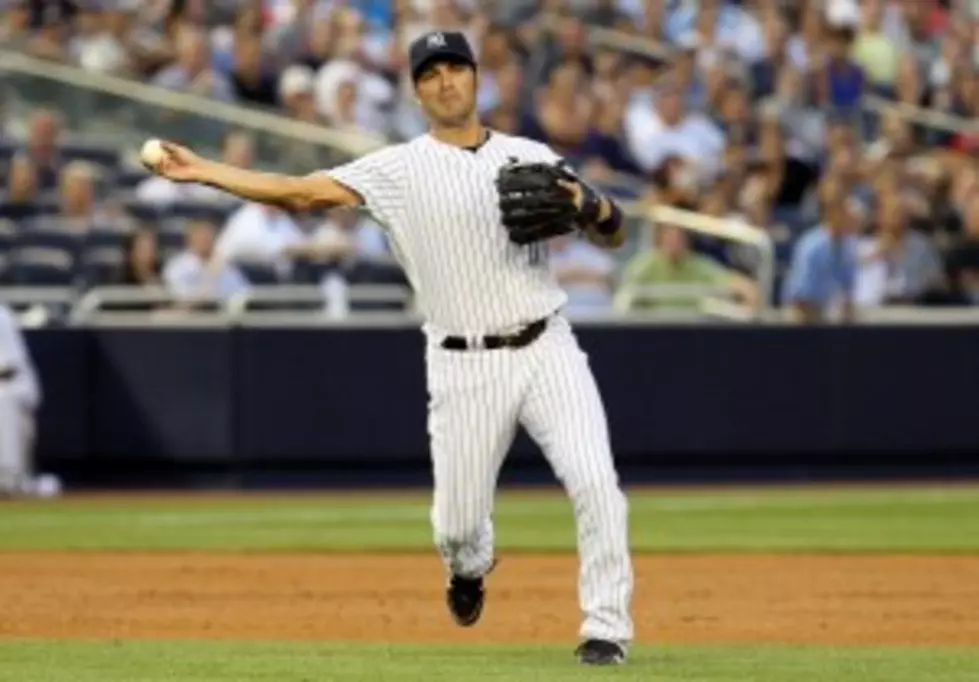 Yankees Bring Back Eric Chavez, Sign Raul Ibanez
For several weeks, the Yankees were trying to create extra room in their payroll to sign extra candidates for the DH slot in their starting lineup, as well as role players coming off the bench. And now that the AJ Burnett trade was made official on Sunday, the Yankees have pulled the trigger on some relatively inexpensive options.
Late last night, the "Bronx Bombers" reached a preliminary agreement with infielder Eric Chavez on a one-year deal worth $900,000 plus incentives. The deal was officially announced Wednesday morning and is pending a physical from Chavez. The team plans on using Chavez and Eduardo Nunez as their backup infielders, with Chavez being used at "the corners" and Nunez "up the middle."
The main concern that team management has regarding the 34-year-old is Chavez' inability to stay healthy. The former All-Star has not played more than 100 games in six years, playing in only 58 during the 2011 season thanks in large part to a nagging foot injury he suffered running out a triple against the Detroit Tigers in May. Chavez wound up finishing the 2011 season with a .263 batting average, only two homers and 26 RBI.
Meanwhile, the other signing announced by the Yankees on Tuesday was former Phillies outfielder Raul Ibanez. The 39-year-old agreed to a one-year deal worth $1.1 million base salary, with potential incentives worth an additional $2.9 million. The left-handed Ibanez was signed with the intent of being used as the starting Designated Hitter against right-handed pitchers. On days when left-handed pitchers are starting, Ibanez will likely sit out in favor of Andruw Jones.
Ibanez spent his last three seasons in Philadelphia, including the 2009 squad who lost the World Series to the Yankees in six games. While playing in the outfield for the Phillies in 2011, Ibanez batted just .245 with 20 homers and 84 RBI. The biggest up-side to Ibanez would be his durability; Ibanez has exceeded 525 plate appearances in each of the last seven seasons, dating back to the 2005 season during his second stint with the Seattle Mariners.