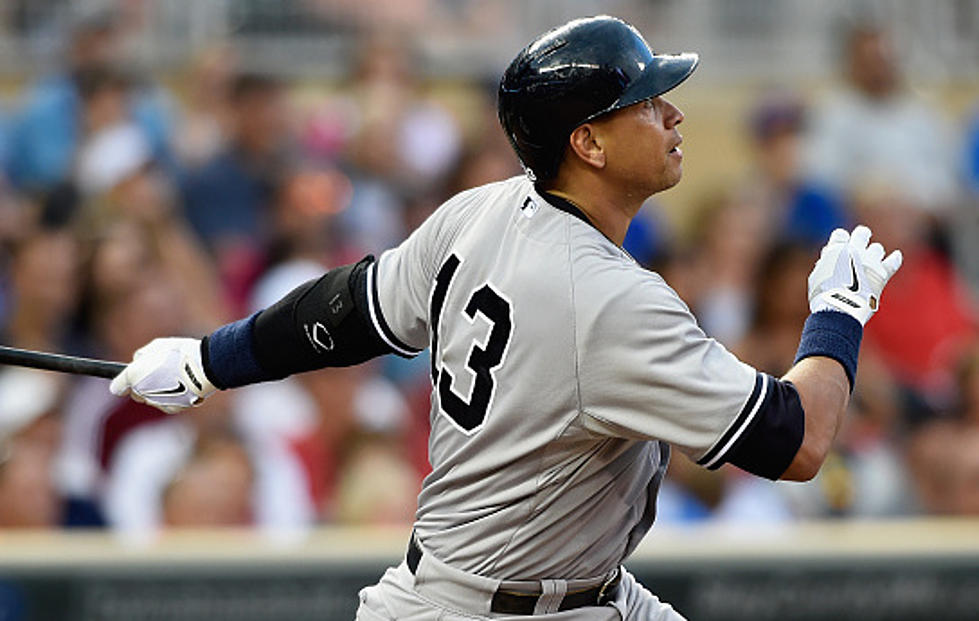 A-Rod Hits Three Home Runs vs. Twins, Yankees Win 8-5 [VIDEOS]
Getty Images
Yankees designated hitter Alex Rodriguez continues to have a better season than anyone expected and it hit an season high on Saturday night.
With the Yankees needing a hero, after being down 5-0 early in the game, Rodriguez rose to the occasion and assisted the pinstripes in eventually winning in Minnesota, 8-5.
Rodriguez hit three home runs in one game for the fifth time in his career and included a game-tying long ball in the 9th inning against Twins All-star closer Glen Perkins.
For those keeping count at home, Rodriguez now has 23 home runs on the year. Also of interest, A-Rod is 6-for-10 with two home runs against Perkins. Perhaps the Twins will try to stay away from that matchup in the near future.
The Yankees are now in first place in the American League East division by five and a half games, with the Blue Jays in second place. The Orioles have surprisingly dropped to fourth place in the division and are now seven games behind, after the Yankees swept them last week in a three-game series.