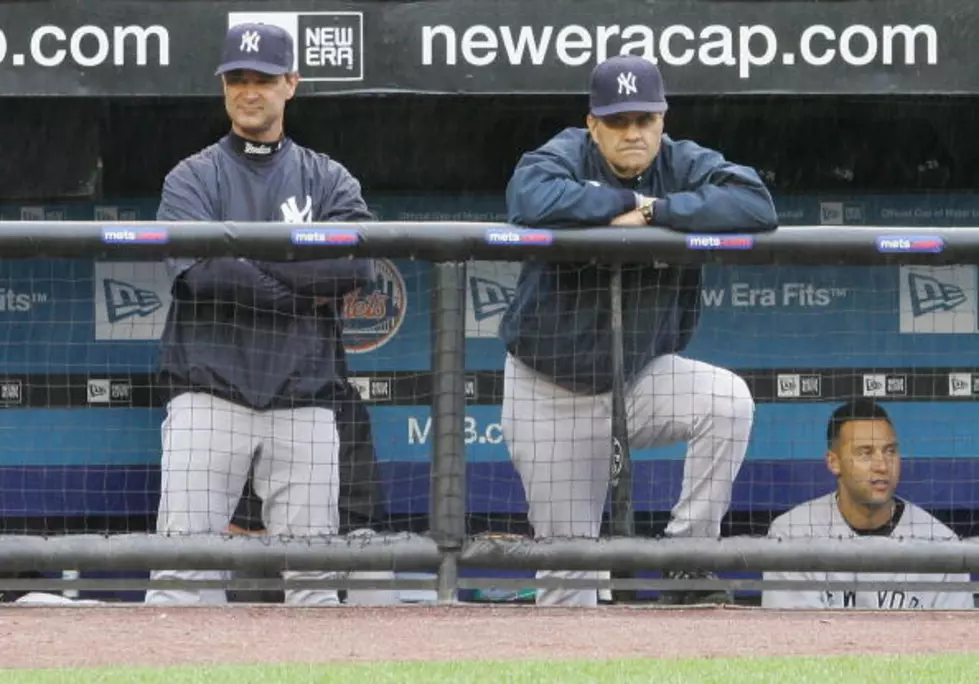 AL East Rival May Be About To Snag New York Yankee Legend
Getty Images
After the 2022 season, manager Don Mattingly parted ways with the Miami Marlins after seven seasons at the helm. Immediately following his departure from the sunshine state's southernmost MLB team, there was speculation that Mattingly may be reunited with the New York Yankees, in some capacity. However on Tuesday, Mattingly joined a Major League Baseball writer's podcast and indicated that he may be returning to the American League East but it may not be the Yankees.
From the early 1980's until 1995, Don Mattingly was one of the most popular New York Yankees. Over the course of 14 seasons, all in pinstripes, Mattingly was voted to six All Star games and won nine Gold Glove Awards. This week, "Donnie Baseball" is one of the eight candidates up for the Hall of Fame through the Contemporary Baseball Era Committee. Those inductees are scheduled to be announced on Sunday. According to the podcast, "The Show with Joel Sherman and Jon Heyman" on nypost.com, Mattingly may be heading to a Yankees competitor as soon as Wednesday.
Mattingly told Sherman and Heyman that he has talked with multiple teams and one seemed to strike a chord with the could-be future Hall of Famer. "One team in particular really talked to me and talked to really my soul of what I like to do and see a value and it's been very interesting to me," Mattingly said on the podcast.
The nine-time Gold Glover told the hosts that at this point he was interested in joining an organization with a chance to win. Mattingly has never appeared in a World Series as a player or coach with the Yankees, or as manager of the Dodgers and Marlins. Sherman and Heyman reported that the Toronto Blue Jays are interviewing the Yankee legend to be be their bench coach. New Jays manager, John Schneider was given a 3-year contract this off-season, following his stint as interim-manager at the end of 2022. Good for Mattingly but it would be a shame not to see "Donnie Baseball" back in pinstripes once again.
Staying or Leaving? We Decide the Fate of These Ten NY Yankees' Free Agents
MLB Free Agency is here, and with all of the decisions the NY Yankees have to make, we're here to make a few for them. These players are staying, or leaving.
2023 - 2024 Capital Region Concert Calendar
Updated regularly so keep checking back!
Canadian Pacific Holiday Train Rolls Through The Capital Region For a Great Cause
It had been three years since the Canadian Pacific Holiday Train rolled through the Capital Region. It made three stops; Mechanicville, Saratoga Springs, and Fort Edward. The first was Mechanicville on a rainy Sunday night. This is where I enjoyed the festive holiday train. They are traveling across the country to 106 stops. At each stop, they play live music and collect donations for the local food banks. Country Artist Lindsay Ell was the musical entertainment and she was awesome. The Canadian Pacific Holiday Train also presented the Mechanicville Community Center with a check for $3500 to help restock the food bank. Even though the weather wasn't ideal, a couple of hundred families joined the fun.