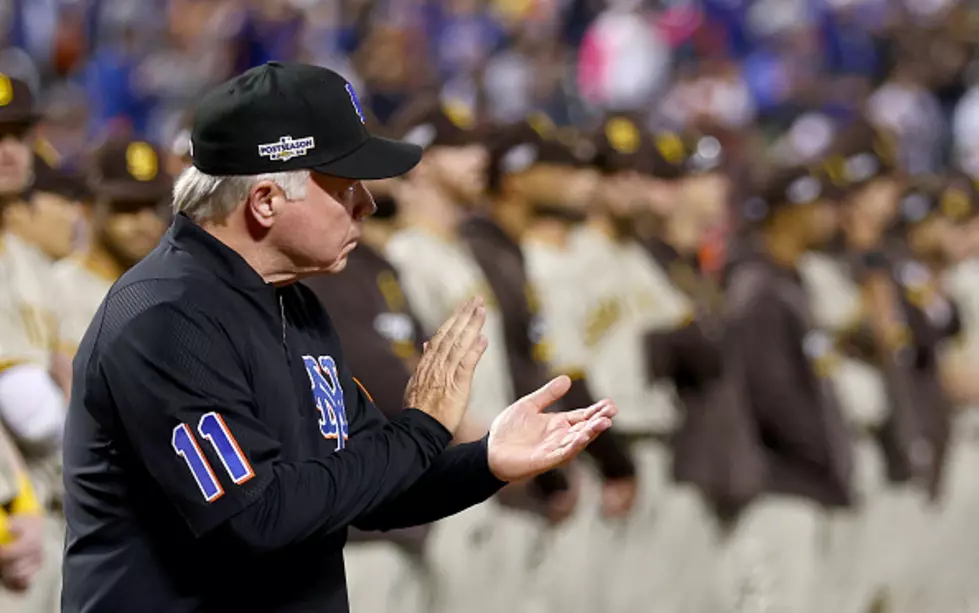 Buck First NL Manager Of The Year For New York Mets
Getty Images
The New York Mets do not have a storied history of great managers. Gil Hodges was terrific for his few years prior to his passing in 1972. Davey Johnson did a great job winning games with his late 1980s teams but his undisciplined style rubbed management the wrong way. Terry Collins was terrific in 2015, especially if you want a guy to win with a sub-par roster. However, none of them was ever named National League Manager of the Year, like this year's winner, Buck Showalter.
Showalter became the first Mets manager in history to win the prestigious award. "What a great moment for our organization and coaching staff and ownership and front office, scouts, player development," Showalter told Anthony Castrovince of mlb.com. "The recognition of our organization means a lot to everybody. Very humbling, very honored."
Showalter was hired last winter to take over for interim manager by default Luis Rojas (see Carlos Beltran). Rojas did an OK job winning 77 games in 2021 under some difficult circumstances but Luis was not the dynamic manager that the Mets new billionaire owner Steve Cohen wanted. Showalter was and immediately led the Amazin's to 101 wins. "I just think I tried to calm the seas a little bit and understand they were pretty good," Showalter told mlb.com.
Terry Francona of the Cleveland Guardians won the American League Manager of the Year by a big margin over Baltimore Orioles manager Brandon Hyde and Seattle Mariners skipper Scott Servais. The NL Voting was much closer. Showalter beat out the Dodgers' Dave Roberts and the Braves' Brian Snitker.
New Yorkers Rank Their Five Best Thanksgiving Meal Side Dishes
It's not a Thanksgiving Day feast without "all the fixin's" on the side, and New Yorkers have ranked these five side dishes as the best to have with your turkey.
2023 Capital Region Concert Calendar
Updated regularly so keep checking back!
Now It's A Bargain! Big Price Drop On Derek Jeter's Upstate New York Lakefront Castle