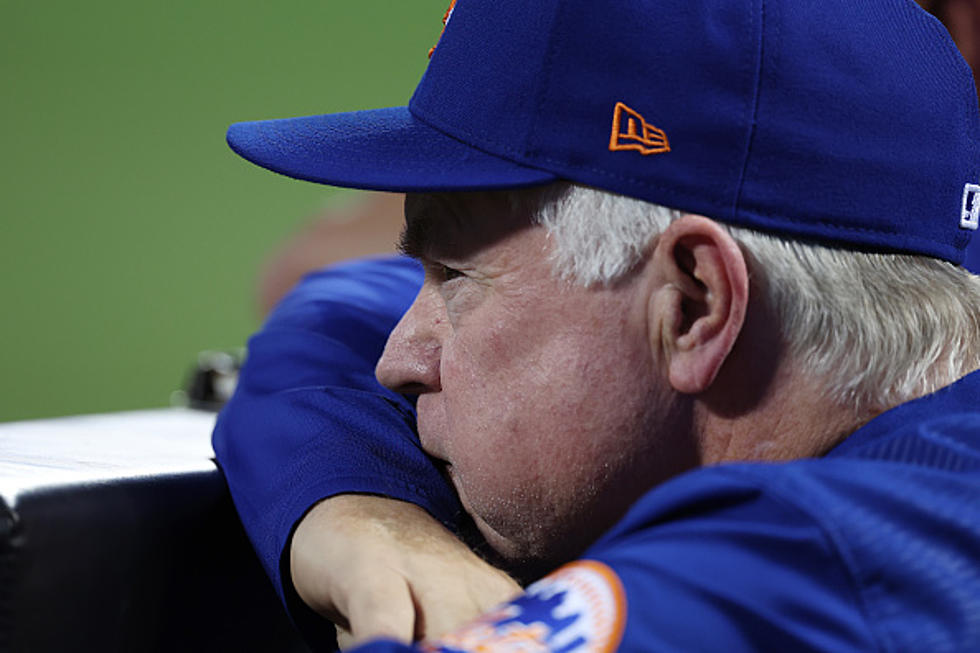 Buck Likely Facing Last Few Months At The Helm In New York
Getty Images
It all started out so promisingly. The 2022 New York Mets jumped ahead to a 10.5 game lead over the Atlanta Braves in the National League East on June 1st. However, by the beginning of October of last season, that lead was gone and the rest is history. Manager Buck Showalter, once again, got his team close to a championship but lost in the process.
In 22 years as a Major League manager, Showalter has never won a playoff series. Never. Mets owner Steve Cohen went into his deal with the veteran manager, knowing that statistic. Cohen certainly hoped his enormous wallet could buy enough talent to change that disturbing trend for his 67-year old skipper. Evidently, there are still some things that money can't buy.
Now Showalter faces the final third of 2023, one season after winning the NL Manager of the Year Award, with his opportunity to win a World Series hanging by a thread. If Showalter loses his job with the Mets, it is very unlikely that he will get another chance with a contending ball club. So, what are the chances that Cohen will move on from Buck after the 2023 campaign, unless things drastically change? I'd say, pretty good.
This year's Mets team has drastically underperformed. Usually, in those situations, the players don't lose their jobs, the manager does. Cohen's New York Mets are at a crossroads between the past and the future. Though Cohen's "past" as the Mets' owner is short, his future is likely tied to his new team president that he will hire in the upcoming offseason. (That is likely David Stearns of the Milwaukee Brewers but that's a story for another time.)
New York has the nucleus of a good, young team for the future with Francisco Alvarez, Pete Alonso, Brandon Nimmo, Jeff McNeil and Brett Baty leading that group. The Mets new front office leader will be charged with building a pitching staff around them. Current general manager Billy Eppler tried and seems to have failed. It's very likely Buck Showalter will pay the price for everyone's failures.
Showalter will have one-year left on his contract when the 2023 season ends. If the season expires without a playoff appearance, which seems likely, the $4 million remaining on the deal will be a nice parting gift to Buck from Steve Cohen. Should the Mets move on from Showalter? The simple answer is yes. Buck is a great manager but if the Mets want to win a World Series, he is not their guy because winning under pressure, isn't his specialty.
Ten New York Baseball Players Who are 'Cheat Codes' for Viral Game
Baseball fans across the country are addicted to the new game 'Immaculate Grid', and if you find yourself playing the game, use these ten New York players.
America's Best Looking Police Cruisers
Here are some of the finest State police cruisers in the Country but only 1 can be named the "Best Looking Cruiser in the Nation". Not every state submitted for this contest but New York did. Cast your vote for our State Troopers
HERE
.
2023-2024 Capital Region Concert Calendar
This Concert Calendar is updated regularly so keep checking back for the latest on Saratoga Performing Arts Center, MVP Arena, The Egg, the Palace Theatre and much more!