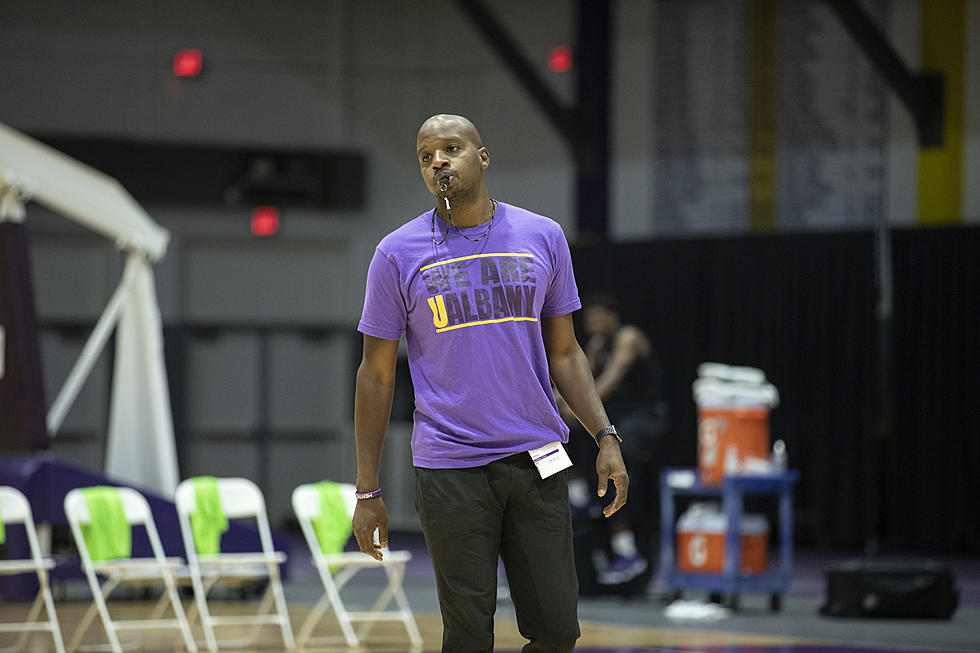 Can Dwayne Killings And The UA Men Still Make The AE Tourney?
Patrick Dodson
The UAlbany Men's Basketball team has been struggling recently.  They have now lost eight straight games in the America East conference and are on the outside looking in.  They currently are two and a half games back from 8th place NJIT.  Remember eight of the nine teams get into the conference tournament.  UAlbany has only five games remaining during the regular season as they are at Binghamton, home vs UMBC, at Maine, home vs NJIT, and at Vermont to finish the season.  They will need to win most of these games and get help from NJIT in order to  make their tournament.
UAlbany has the talent and work ethic, they just need to piece it all together.  Head Coach Dwayne Killings always preaches growth and you have really seen that from many of his guys.  Freshmen Marcus Jackson and Jonathan Beagle are both getting more experience and better every game.  IT was really nice to see Japannah Kellogg have a season best 15 points in the 87-62 loss vs Bryant on Wednesday night.  Work still has to be done but there a re several bright spots with this team especially the fact that they never give up.
MJ and I were joined per usual by Coach Killings earlier on our Thursday show right here on Big Board Sports in his usual time slot.  DK talked about the games remaining and stressed the importance of improving their overall team defense.  Below is our full interview with him.
Next up for the Great Danes is Binghamton on Saturday at 2 p.m. where MJ and I will have the call on 104.5 The Team and the free 104.5 The Team app.
Welcome! People are Moving to Albany, NY from These Ten Places
Families are moving to the Capital Region everyday, but these ten metropolitan areas see more people move to Albany, NY than others every year.
A Two-Year Degree Can Get You These Ten Jobs in Albany
Going to college for a two-year degree can open up numerous career paths, and a two-year degree in Albany can get someone these ten full-time jobs.