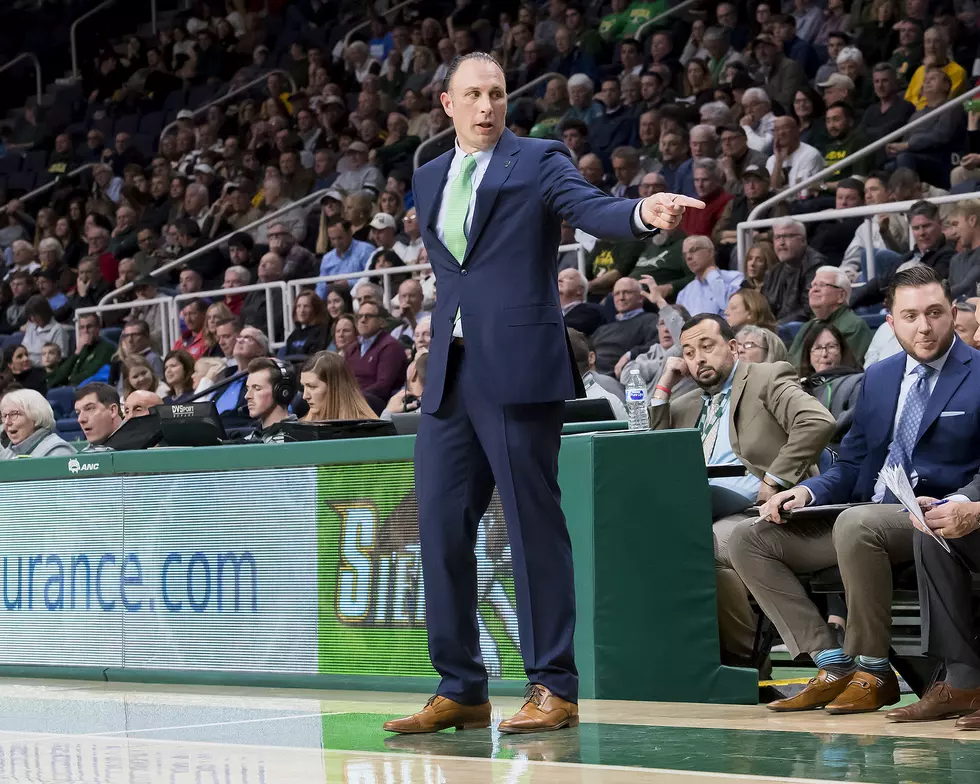 Coach Carm Joins Levack And Goz From The Delivery Room [AUDIO]
Courtesy of Siena Athletics
What a year for Siena Men's basketball coach Carmen Maciariello. He takes over the Saints program after then-coach Jamion Christian leaves for the same job at George Washington University, leads the Saints to the regular season MAAC title, which became the overall title when the MAAC tournament was canceled due to the coronavirus pandemic and today he will welcome his second child into the world.
Coach Carm kept his appointment to join the Levack and Goz Sow even though he was literally in the delivery room.
This was hands down Goz's favorite call from Coach ever. Not that he doesn't always love talking to Coach Carm but with "Baby Carlos Harambe Stugotz" Goslowski on the way Goz is all in on baby talk. Listen below to hear Coach live from the delivery room. Well live right up until he's pulled away for obvious reasons.
Enter your number to get our free mobile app