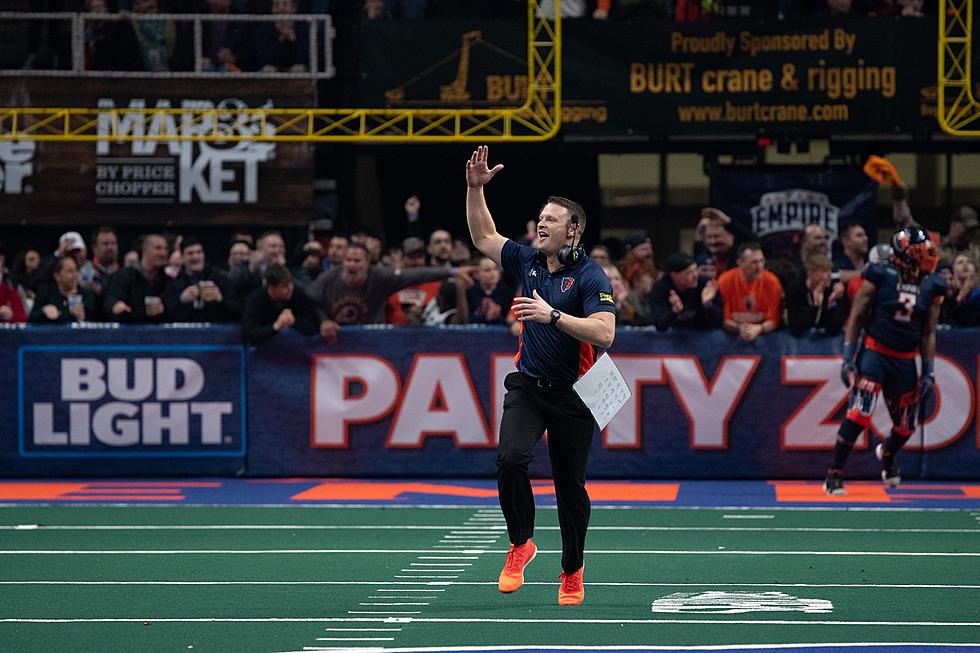 Coach Keefe Prepares For Code Orange And The Brigade [AUDIO]
Albany Empire Rob Keefe
He's known for being one of the most energetic people in all of Arena Football but this week he's looking for you to bring the energy. The Albany Empire are 6 - 0 looking to go 7 - 0 this Saturday against the Baltimore Brigade. When the Albany Empire calls for a 'Code Orange" it means the fans are asked to wear all their orange and bring even more intensity then normal.
Coach Keefe tells us why he and the Empire chose this week's game against the Brigade to issue a "Code Orange" and what challenges they face this week. The Brigade also feature some former Empire players like Wide Receiver Joe Hills. Hills is one of the most prolific Touchdown scoring players in the history of the Arena Football league.
Listen to Coach Rob Keefe's full interview below and make sure you wear your Orange and support the Albany Empire 7:30 pm this Saturday at the Times Union Center against the Baltimore Brigade.