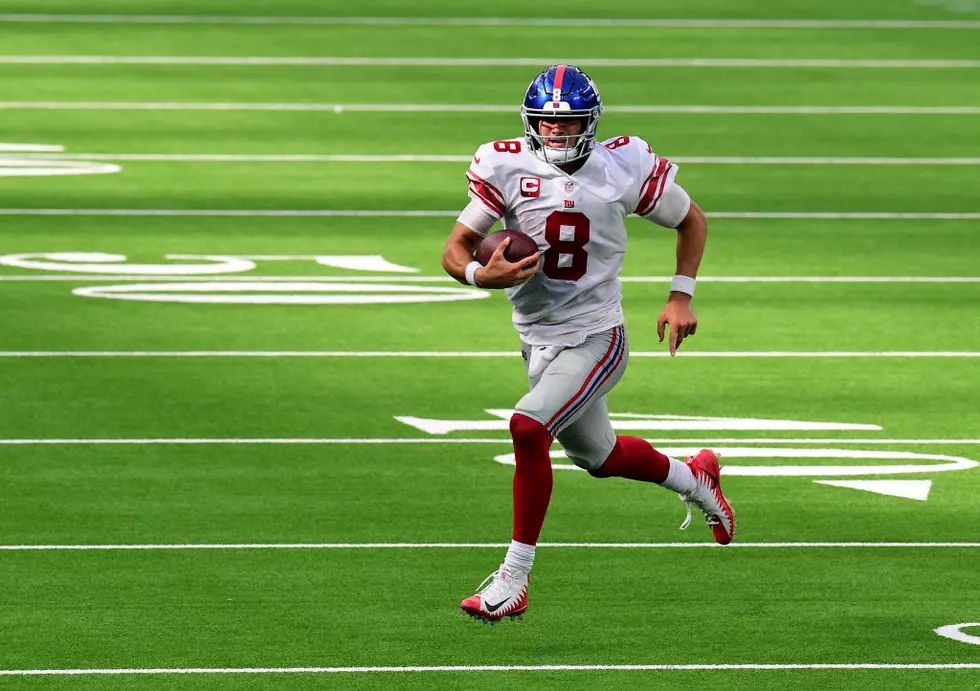 Daniel Jones On Track to Start Sunday Versus Ravens
Getty Images
Giants need to find a way to generate more offense on Sunday at Baltimore, and the return of quarterback Daniel Jones can make that happen. His ability to make plays with his legs and his arm, is exactly what the Giants need

in a must win game against the Ravens.  Even with Jones returning it won't be an easy task. The Ravens have the No.4 ranked scoring defense in the NFL, while the Giants are ranked No.31 in scoring offense.

Giants need to pull off the upset with their playoff hopes fading.