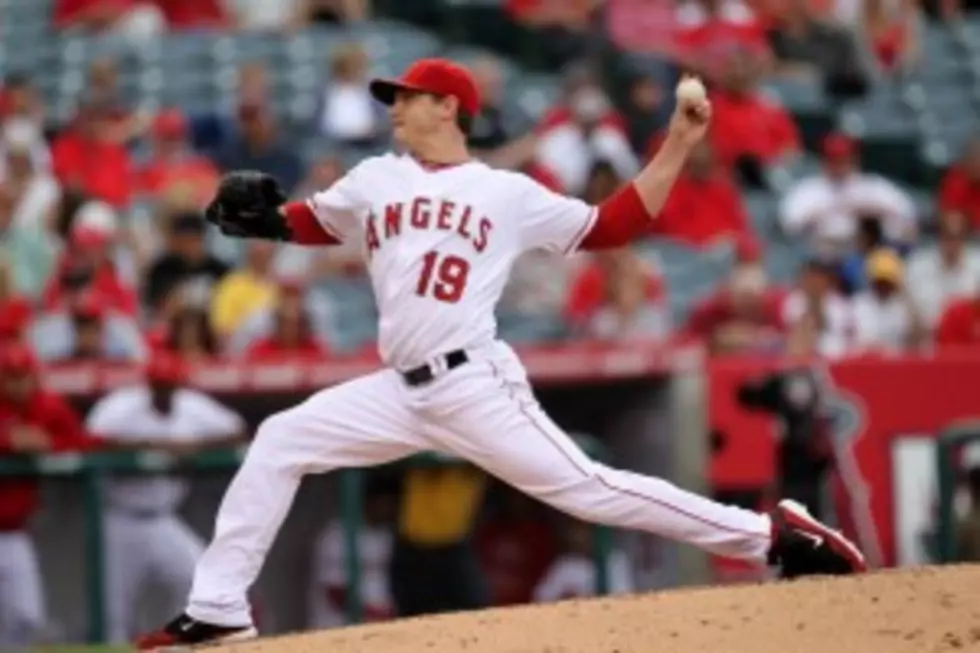 Former Mets Prospect Scott Kazmir Cut By Angels
The career of Scott Kazmir has been marred by high expectations and terribly low return on investment. And yesterday, that reputation finally cost Kazmir his job with the Los Angeles Angels.
Mark Saxon from ESPNLosAngeles.com broke the news late Wednesday night that Kazmir has received his unconditional release from the Angels. Kazmir had been placed on the disabled list after his first start of the 2011 season. He was replaced in the rotation by 21-year-old righty Tyler Chatwood, which has worked out pretty well for the Angels so far (Chatwood has a 3-4 record and a 4.20 ERA).
The former New York Met and Tampa Ray spent over a month in extended Spring Training looking to regain his form from 2007, when he led the American League in strikeouts and was considered one of the best young pitchers in baseball. But afterwards, Kazmir struggled in his minor league rehab stint and the Angels decided to eat the $14.5 million he is still owed rather than bring him back to L-A. They had until June 22 to release Kazmir or return him to the active roster.
After being drafted in the First Round of the 2002 MLB Draft by the Mets, Kazmir was developing into one of the top prospects in baseball. But in July of 2004, before ever stepping on the mound at Shea Stadium, he was traded to the Tampa Bay Rays for Victor Zambrano and Bartolome Fortunato.
Once he arrived in Tampa Bay, Kazmir was expected to be the anchor of a young pitching staff from Day 1. He would eventually become a 2-time All-Star in 2006 and 2008, before being traded to the Angels in August of 2009 for 2 minor leaguers and second baseman Sean Rodriguez. Kazmir was 9-15 with a 5.94 ERA last year for the Angels, and was even worse with Triple-A Salt Lake this year: an 0-5 record, allowing 30 runs and six hit batters in 15 1/3 innings.