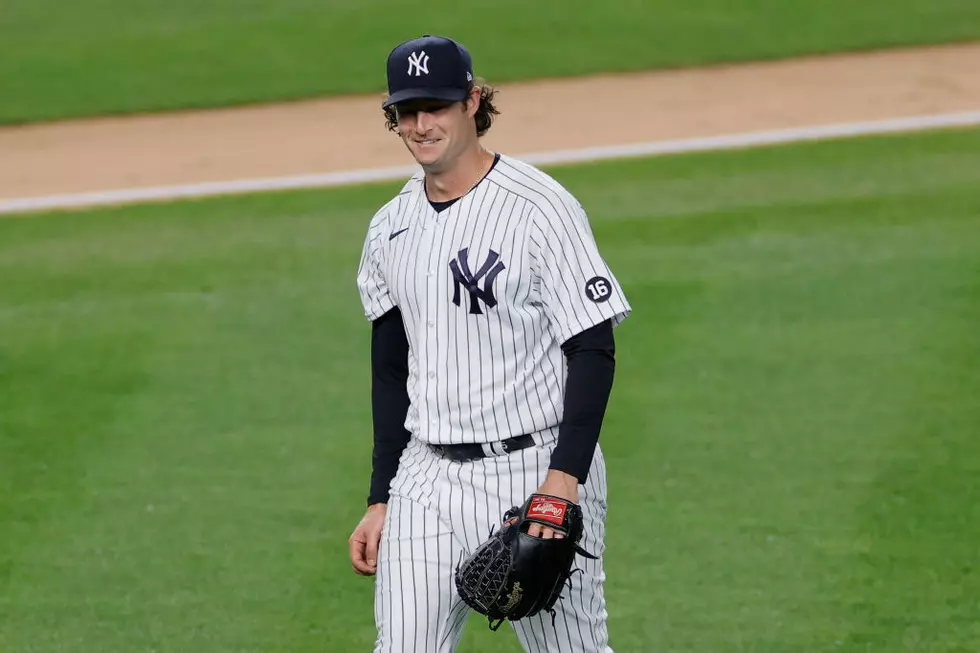 Gerrit Cole Takes Cy Young Lead
Getty Images
Wednesday's performance from Gerrit Cole was the best I have seen from him this season, especially since it snapped the New York Yankees' 4 game losing streak. This is why the Yankees pay Cole $324 million, to produce in a big spot and the Yankees were in desperate need of a win. It wasn't that long ago we weren't sure how Cole would pitch without the sticky stuff, and now the sticky stuff is an afterthought. His 7 inning, 15 strikeout performance against the Angels was vintage Cole and should get the Yankees back on the right track.
Moving forward, the Yankees still need to prove that that 13 game winning streak wasn't a mirage. Gerrit Cole's performance makes you confident in winning the 1 game Wild Card game but beyond that, will the starting pitching hold up? Will they be able to manufacture runs against the best pitchers their opponents have to offer? Do we still have major trust issues with the bullpen? The answer to all of those questions will not be answered until we get to October and they are able to get to the American League Division Series. However, in the meantime we don't have enough evidence that things have changed from past failure in the postseason. The Rays will not be caught in the American League East but can the Yankees beat them in the playoffs? They were darn close last season but Chapman, who let up the the game winner in game 5 last season, is not better at the moment and Gallo, Rizzo, Voit and others are going to have their Yankee postseason moments.
SEE: 30 Toys That Defined the '70s
.