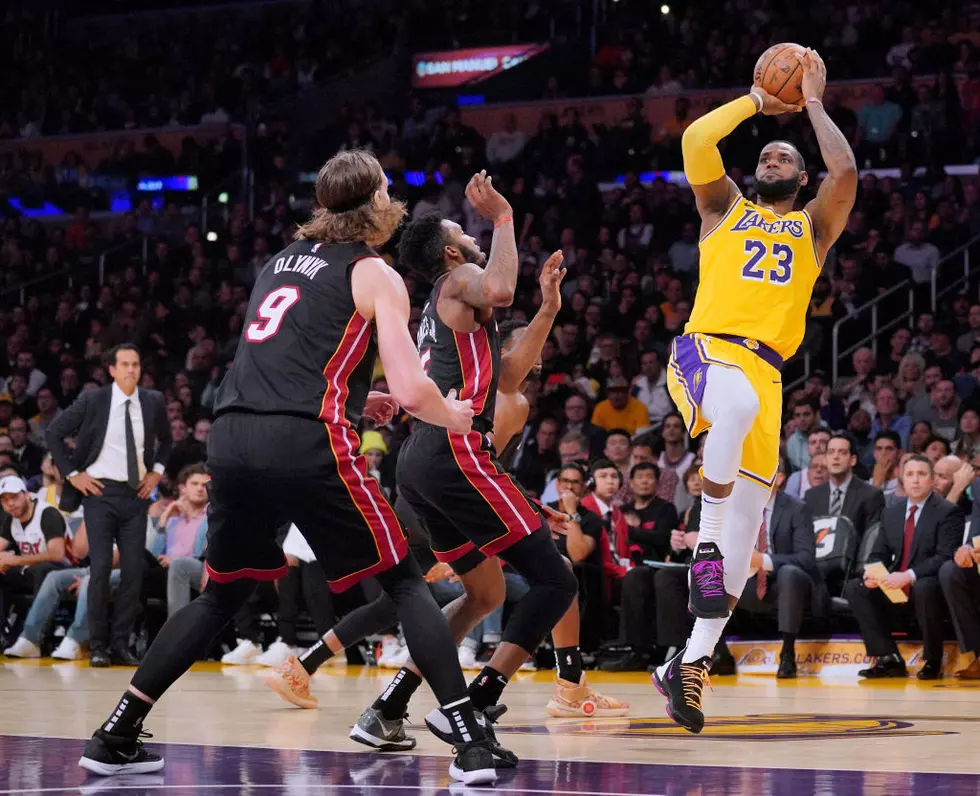 LeBron, Lakers Shutting it Down for the Season
Getty Images
Putting an end to a disappointing, drama-filled debut season in Lakers' purple and gold, it was announced on Saturday that LeBron James is being shut down for the final six games of Los Angeles' season. With a 34-42 record and eliminated from playoff contention, this marks the first time LeBron has missed the postseason in 14 years.
The 2018-'19 season for the Lakers will be remembered as one that lacked cohesiveness between its star and group of young players. It's a year that will be remember for the chasm created by trade rumors and an injury that may have started everything from coming unraveled.
On Christmas Day, James suffered a slight tear in his groin, missing the next 17 games. At the time of the injury, LA was fourth in the Western Conference at 20-14. Overall with LeBron in the lineup, the Lakers finish the season one game over .500, 28-27.
This coming summer will be filled with intrigue involving the NBA's three most-notable franchises. The Knicks have two max slots available. The Celtics face the impending free agency of Kyrie Irving. And the Lakers are sure to be active in the free agent and trade market with the likes of Kawhi Leonard, Klay Thompson and Anthony Davis as possible targets.
The Hollywood script is far from written, but a championship ring in LA for LeBron might be something even movie studios wouldn't buy right now.