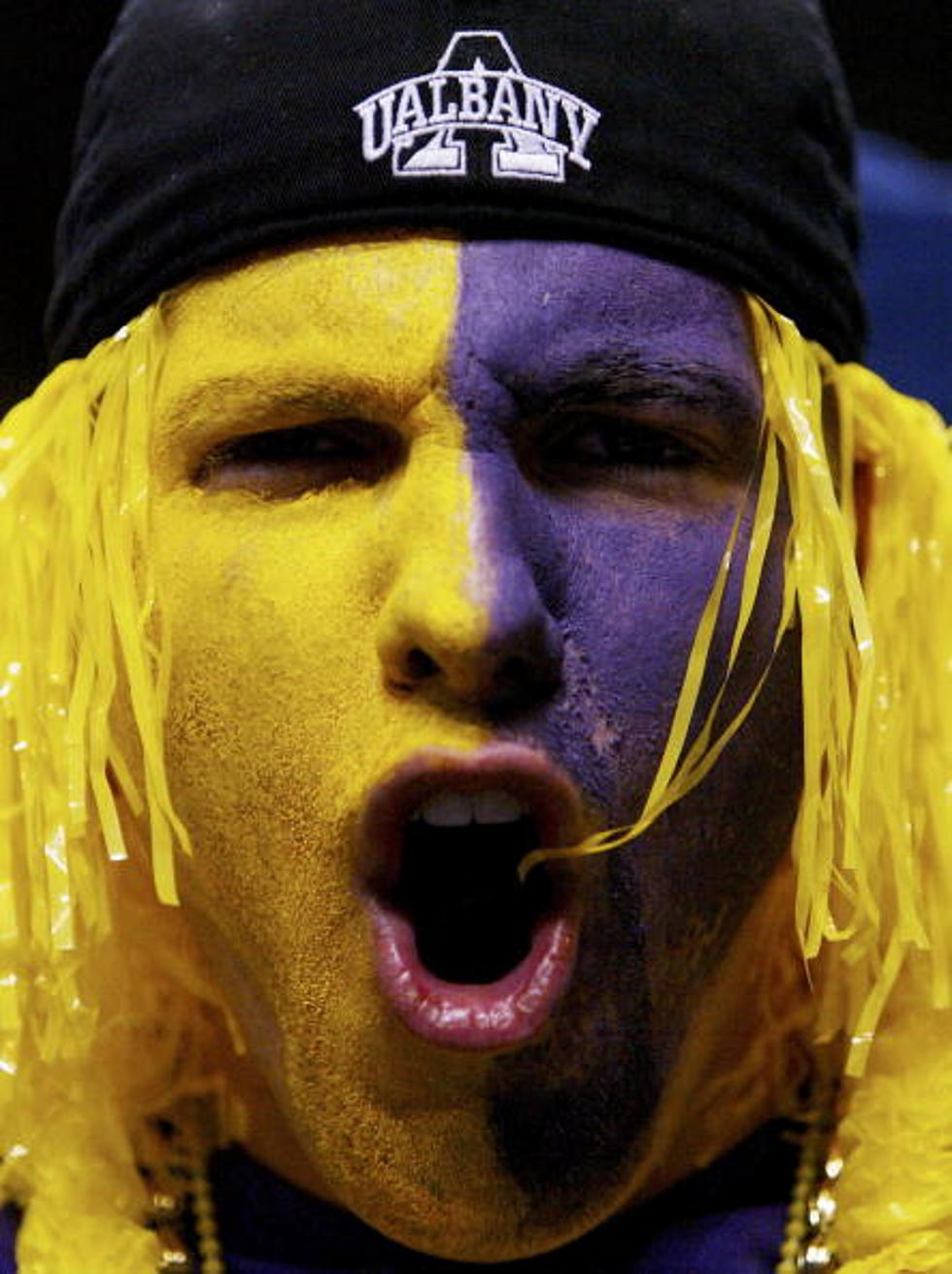 New Priorities in the America East
Getty Images
The Hartford Hawks won the America East men's basketball championship March 13th. A few days later the Hawks took on the eventual National Champion, Baylor, on national television in the first round of March Madness. A great day for any mid-major institution. When I was at UAlbany, any time that our men's basketball team went to the NCAA tournament, the applications to the university went up, sometimes by double digit percentages. Application fees add up.
About 7 weeks after the final buzzer went off on the Hawks amazing basketball run, the University of Hartford Board of Regents voted to transition the university's athletic program from Division I to Division III. The institution will declare its intent to the NCAA to move from Division I in January of 2022 and will participate in Division III athletics in 2025, after all scholarship obligations have been fulfilled.
Hartford is a member of the America East, as is UAlbany, Vermont, Maine, New Hampshire, UMBC, NJIT, Stony Brook and Binghamton. This year the America East was ranked 23rd out of 32 basketball conferences. For the past decade, the conference has been solidly in or close to the lower third in conference RPI. Hartford declaring it's going Division III, weeks after going to the NCAA tournament, as the very best team in the America East, is a black-eye for the conference. Your best team is so good, they're no longer going to compete at the Division I level.
Last week, America East Commissioner Amy Huchthausen announced she is leaving. Huchthausen will leave a legacy of a marketing rebrand of the conference, social media platform launch and some tremendous social awareness programs. However, the America East is an athletic conference and though social programs are extremely important, those priorities should be left up to the institutions that make up the conference. Additional focuses are fine, if your other priorities are met, like improving the conference chances at being more than an automatic bid conference, heading to a 15 or 16 seed if they are lucky enough not to be in the play-in game.
The America East has treaded water, if not taken some on, in the RPI rankings as a conference over the past decade. There should be a focus on the quality of men's and women's basketball. Though a few of the institutions are "hockey" schools, basketball is the common denominator for member institutions. Some institutions are depending on ticket revenue from their basketball program.
Allowing institutions to play Division III schools as regular season opponents, is laughable. I get it if it is an in town or next town over rivalry but two years ago Maine had THREE D3 opponents on its schedule. This doesn't happen in conferences in the top half. The MAAC, Siena's conference is in that top half basketball conferences. It's time to put the conference priorities on the field and court.
LOOK: Oldest Disneyland Rides From 1955 to Today
Stacker
, set out to compile a definitive list of every Disneyland attraction you can enjoy today and ranked them by their age. Using real-time data from
Touring Plans
, Disney archives, and historical news releases and reviews, our list starts with exciting recent park additions and stretches back to the oldest opening-day classics. This list focuses on the original Disneyland Park, so you will not see any rides from its neighboring California Adventure located just across the promenade. Read on to discover the oldest Disneyland rides you can still ride today.