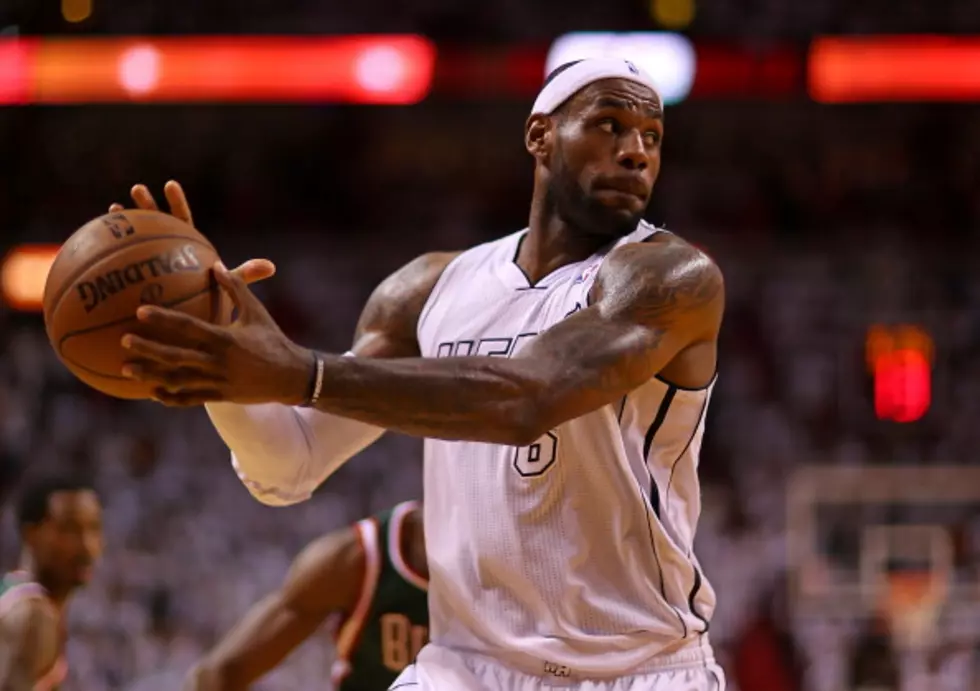 Ranking the Top 5 NBA Playoff Players
Getty Images
Superstar talent.  It's what always matters in the NBA.  It helps you win in the regular season, it helps you win in the playoffs and more importantly, multiple superstars and stars bring home titles.  Let's look at the Top 5 players right now in the 2013 NBA Playoffs.
LeBron James.  The guy does it all.  Scores, passes, rebounds, leads and above all of the below players, defends the hell out of the opposition.  LeBron is a physical mismatch in some way, shape or form, for every player in the NBA.  If James wins another title this year, the all-time greats list gets even more interesting.
Carmelo Anthony.  His defense is still suspect, but he is scoring at an incredible pace and is making the Knicks relevant again.  The league is dying for Heat-Knicks in the Eastern Conference Finals just for #1 and #2 on this list to clash.
Kevin Durant.  Not many guys can run the floor, drive to the hoop and shoot it from the outside at 6'10.  Remarkable talent.  Durant wants another shot at the Heat in the NBA Finals and especially James, who KD has already said he is tired of being second to.
Chris Paul.  No combo guard in the bracket controls the game like Chris Paul. Paul would be the MVP of the league this year if LeBron James disappeared and Carmelo Anthony went into hiding.
Dwayne Wade.  Other players may be younger and quicker, but Wade is still very effective and knows how to win this time of year.  He has finally adapted to LeBron James, and that makes the Heat that much more dangerous, as if they needed any help.