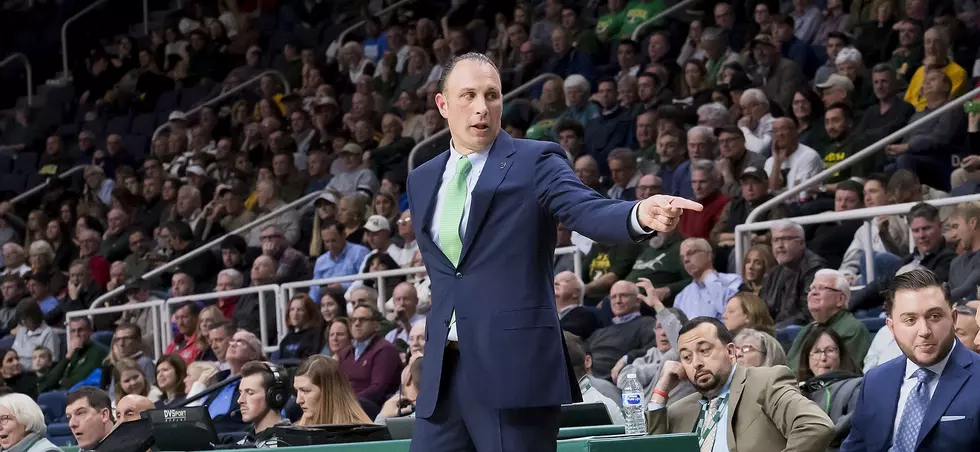 Siena Basketball Dismisses Two Players From Team
Courtesy of Siena Athletics
This past weekend, the Siena Saints men's basketball program announced that two players would no longer be a part of the 2020-2021 team going forward.
Dana Tate and Jason Hawkes have been removed from the team's roster. Tate is a former transfer from Rhode Island who sat the 2019-2020 season due to NCAA transfer rules. Tate transferred from Rhode Island following a suspension in December 2019 for a violation of team rules. Tate could have been a potential starter for the Siena team this season.
Hawkes, a high school teammate of MAAC preseason player of the year Jalen Pickett, will not play for the Saints this season. In a press release from Siena, Coach Carmen Maciariello said the following about the departure of Hawkes
"Jason will need to achieve sustained academic success to have the opportunity to potentially be reinstated to the active roster at a later date"
Remember Coach Carmen Maciariello will be joining Levack and Goz at 4:15pm today. Find out more about the decisions on having these players leave the team, the likely start to the season and how you can get your Siena basketball cutouts. Maybe you could join Levack and Goz in the "virtual" crowd for a game later this season.
To listen to the interview live, download the free 104.5 The Team app below.
Enter your number to get our free mobile app
Did you miss the interview? Listen to the full interview on demand below.