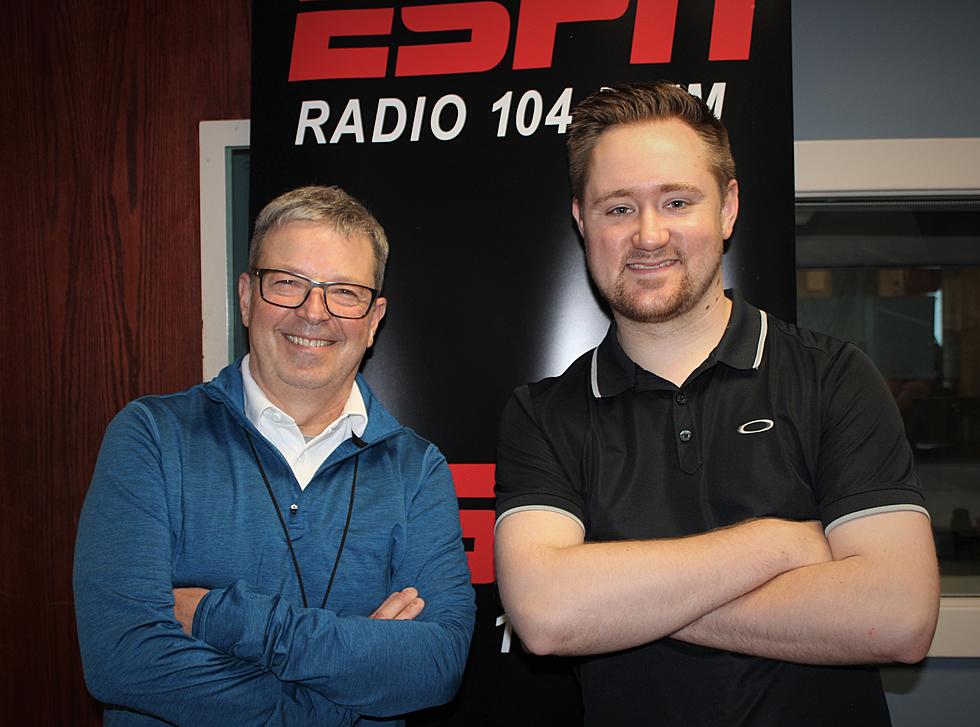 The Drive with Charlie and Dan
Photo: Sue MacDonald Townsquare Media
It's been a while since somebody not named Jeff Levack has been orchestrating the afternoon drive on WTMM. They are certainly big shoes to fill. So, what feet will be filling those late afternoon kicks and how will they do it? The general answer is: the Drive with Charlie and Dan will continue to bring you a fun look at sports, life and entertainment, with awesome local and national interviews everyday from 3 to 7pm on 104.5 FM.
But, you want to know more, right?
Well, I'm the Charlie part of Charlie and Dan. I am...was the host of Sunday Sports Buzz here on The Team and spent a good part of January through the end of March as Levack's fill-in co-host in the afternoons before Dan took that seat. Prior to that, I spent 17 years at UAlbany as the Associate Athletic Director of External Affairs overseeing various Division I sports, athletic marketing, media, corporate sales and spirit squads. Before that a six year stint in minor league baseball was preceded by a decade in cable television and radio. Life comes full circle sometimes.
I'm a proud husband and dad. I'm a big Mets fan, Islanders fan, Knicks fan and Jets fan but they stink so much, I like the Giants and Bills too! I coach baseball for Bethlehem Middle School and I love golf, fishing, live music, movies, food and fun. If it's fun we want to find it and tell you how to have it!
Each day, Dan and I will hang out and talk to cool people from the world of sports and entertainment, locally and nationally. We'll hear from expert writers on their new books and others that are paid to follow your favorite teams. Most importantly, we'll talk to you, our listeners, about the subjects that mean something to you.
We are truly looking forward to hanging out with you in the afternoons on 104.5 FM from 3 to 7pm. You should download the FREE 1045 The Team App right now. We think you'll enjoy the ride.
The Drive with Charlie and Dan.
LOOK: Route 66's quirkiest and most wonderful attractions state by state
Stacker
compiled a list of 50 attractions--state by state--to see along the drive, drawing on information from historic sites, news stories,
Roadside America
, and the National Park Service. Keep reading to discover where travelers can get their kicks on Route 66.