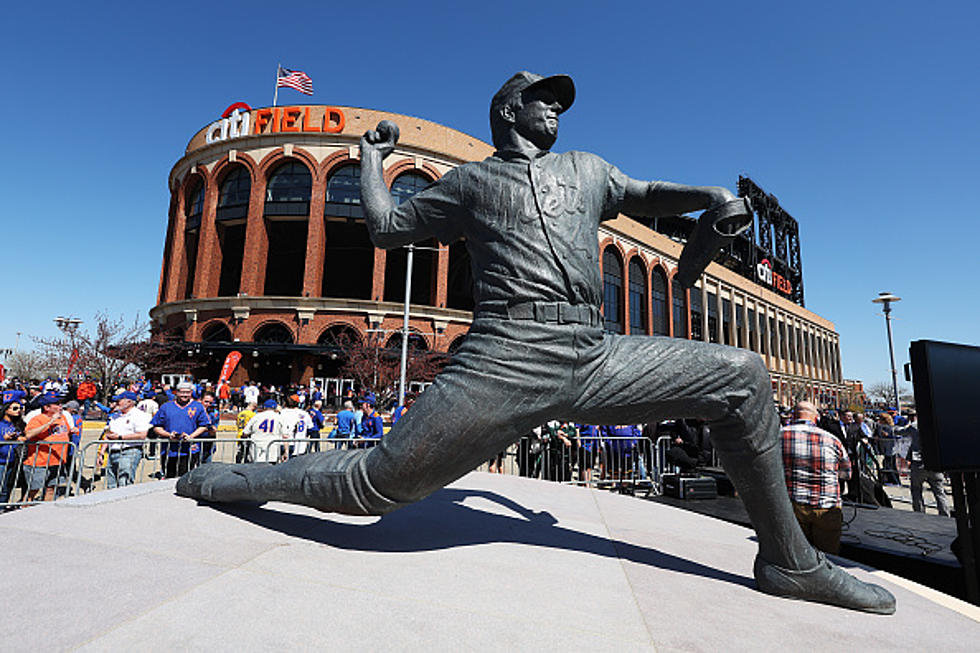 The New York Mets Traded The 'Franchise', Why Not The Polar Bear?
Getty Images
Each year, as the Major League Baseball trade deadline comes and goes, many fans are left disappointed, as they watch their favorite player or players shipped to a new city. These days, most of those deals are done to save a little money or to buy into the team's future with prospects.
Way back on June 15, 1977, the New York Mets traded the player that was nicknamed 'The Franchise', Tom Seaver. The right-hander from California was the best player the Mets had ever had. He led the laughable franchise to two World Series appearances in his first seven years. Yet, a squabble over money led to 'Tom Terrific's' tragic mid-season departure. So, if Tom Seaver could be traded, how about Pete Alonso?
This year has been a major disappointment for the New York Mets. Mired in a season-long slump, general manager Billy Eppler and owner Steve Cohen have officially thrown up the white-flag and surrendered 2023. But how can fans be sure the Mets will be contenders in 2024? They can't. That's why, if the team is contemplating trading star pitcher Justin Verlander, in addition to the already departed future Hall of Famer, Max Scherzer, any player on the Mets roster should probably available for the right price, even the Polar Bear.
Trading Scherzer AND Verlander would leave a gaping hole in the front of the Mets rotation, next season. How do the Mets expect to compete in 2024 with Kodai Senga and nobody else in the starting rotation? They can't. Even if Steve Cohen hires Milwaukee Brewers super-executive, David Stearns as team President following the season, it will be a tall task for anyone to find four quality starter pitchers in one off-season. Current general manager Billy Eppler has handcuffed the organization, much like he did with the Los Angelas Angels. So when can Mets fans expect to truly be competitive again? Good question.
Will Brett Baty become an everyday third baseman? Who will be the 2024 left fielder or right fielder, for that matter, if Starling Marte doesn't improve. Who will join Senga in the starting rotation? Jose Quintana? Doubtful. He's pitched all of two games so far this year. Carlos Carasco? Please, no more 'Cookie' for Mets fans. Who? So, with so many question marks in their line-up and rotation, and with Pete Alonso on the cusp of a $140 million plus contract on the way after the 2024 season, why wouldn't the Mets think about putting the 'Polar Bear' on the trading 'ice' block? They just may be.
Dumbest Driving Moves Seen In New York
You have spoken and these are the dumbest driving moves seen in New York State. Be safe out there.
50 Iconic New York State Attractions
How many of these 50 iconic New York State attractions have you visited? Upstate, Downstate, Capital Region, Adirondacks, Catskills, Western New York, Central New York and everywhere in between.
New Study: These Businesses, Restaurants are 'Most Loved' in Albany, NY
When it comes to these Capital Region businesses and restaurants, people don't just like them...they love them.