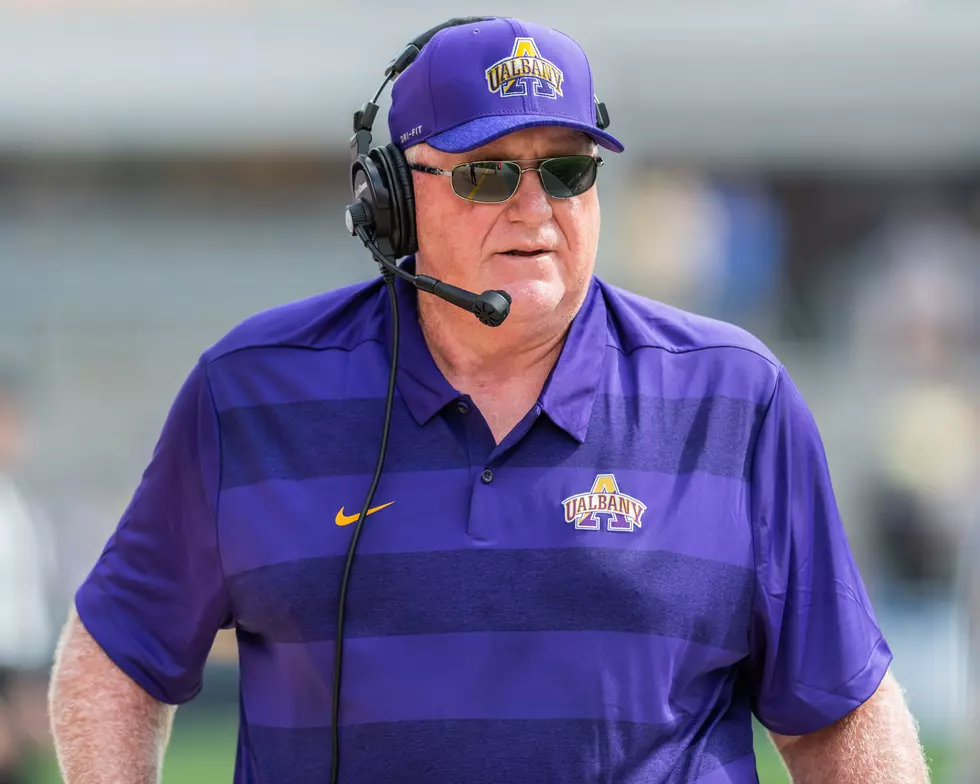 UAlbany Head Coach Greg Gattuso Talks Playoffs With Levack And Goz [AUDIO]
Photo - Bill Ziskin
The Great Danes won their first FCS playoff game in program history Saturday when they beat the Central Connecticut State Blue Devils 42-14 at Casey Stadium. Head Coach Greg Gattuso joined Levack and Goz on this snowy Monday after the win to recap what went so well on Saturday and what lies ahead for the Great Danes in round two of the FCS Playoffs.
The Great Danes were able to tie Saturday's game just before the half then dominated the second half to advance to round two. UAlbany will head to Montana to take on the Montana State Bobcats. What challenges do the Bobcats present for the Great Danes? Listen below to hear Coach's thoughts on the Saturday's game which you can hear right here on 104.5 The Team 
Enter your number to get our mobile branded app
Coverage starts at 2:45 and the game begins at 3 pm EST.