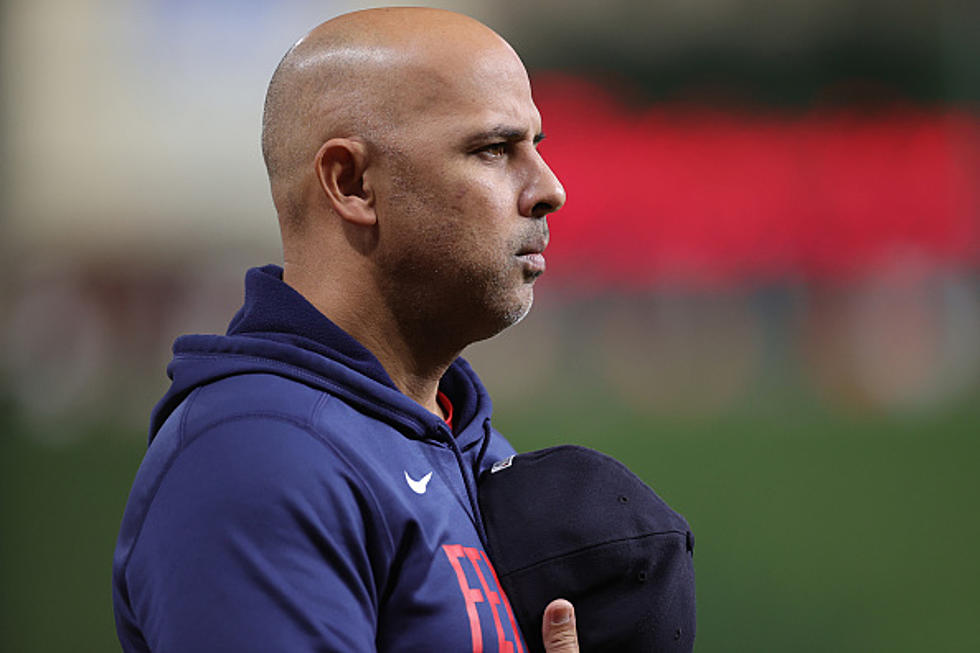 What Kind Of A Season Will The Boston Red Sox Have In 2023?
Getty Images
 The Boston Red Sox have been relatively disappointing the last few seasons as they have lost several key players.  They kept their star guy in Rafael Devers and signed him to a major contract in the off season worth $313.5 million for 10 years.  The expectations are low in Boston as already seven games into this very young Major League Baseball season and currently sit in dead last in the AL East with a 3-4 overall record.  The starting pitching has been really bad as veterans such as Corey Kluber and Chris Sale have given up way too many runs in their first few outings.  The Red Sox also got swept at home at Fenway Park to my Pittsburgh Pirates.
Manager Alex Cora is one of the best in baseball but the Red Sox don't have much to work with this year.  They have been picked by almost every expert to finish dead last in the AL East this 2023 season.  MJ and I had on both Sean McDonough and Tim Kurkjian from ESPN earlier this morning right here on Big Board Sports.  They both agree it will be a long season for the Red Sox but you never know what can happen.  Below are both clips on this from them.
I am such a fan of the new rule changes overall to the MLB as games are faster, you are getting more action on the base paths, and it is already attracting more fans.  I hope the Red Sox can compete in the AL East this season as it is one of the best divisions in all of baseball.
Ten Upstate New York Pro Baseball Players to Watch in 2023
The 2023 MLB season is now officially upon us, and these ten Upstate New York natives are set for huge campaigns this year.
Tens eBay Items That are Must-Haves for Albany Baseball Fans
If you're looking to add to your memorabilia collection, or if you're shopping for the Albany baseball fan in your life, these ten items are a must-have.