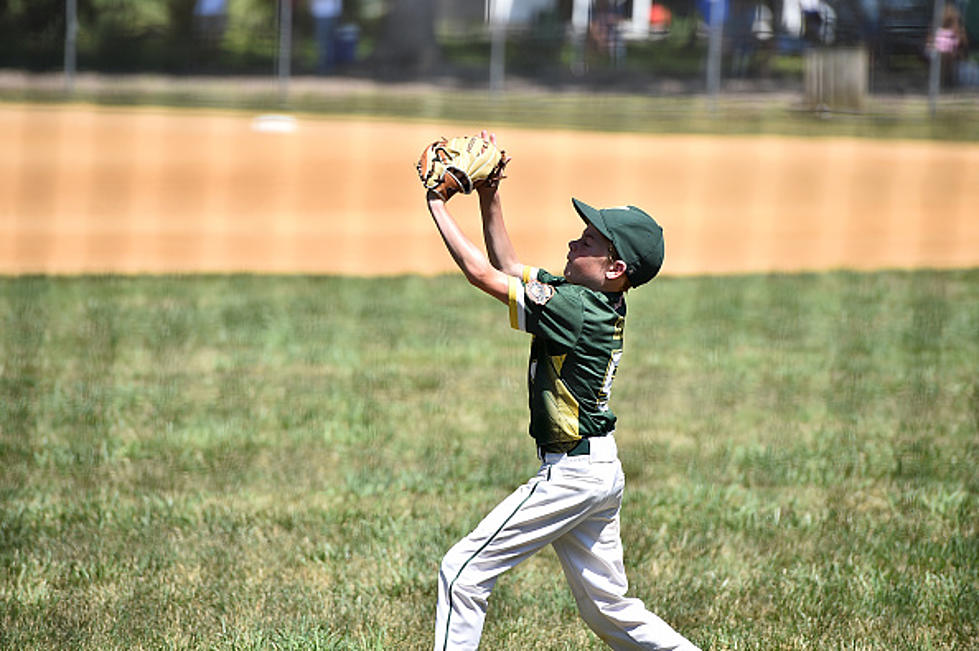 What To Say When Your Kid Doesn't Make The Team
Getty Images
It's a tough time of year for parents, as kids are coming home from school disappointed that they didn't make the school spring sports team that they tried-out for. It's hard to have that right thing to say, especially when you are coming home from a long day of work with your own troubles. Perspective on both sides of the ball help in this situation.
How you handle these conversations is important. To your child it is the end of the world. To you, it is the beginning of a lifetime of disappointments for your child. So, how you move forward is crucial. To blame the coach or the staff is absolutely the wrong way to go. With that said, explaining the coach's job is a great way for your child to gain some perspective.
Often the coach is a teacher in the school district, sometimes a physical education teacher, many times not. Some have tremendous experience teaching the sport they are coaching, many do not. Most of the time the coach is evaluating dozens of potential players for 2 hours a day for 4 or 5 days to make their final decision. Trust me, you miss sometimes. Some kids have great try-outs but are not really that good in games. Others, that are good players, fold under the pressure of the try-out. It's hard to evaluate that in a few days.
Spring coaches in the northeast mostly have to evaluate outdoor sports talent inside of a gym. Long and short, it's not always easy to make a good decision. Explaining to your student the difficulties for the coach in making these tough decisions often will provide some perspective and can ease the disappointment for both the parent and the child.
Most importantly is self-perspective for your player. We all think our kids are superstars. If your child received an evaluation form from their try-out, go over it with them. If you don't know enough about the sport, find someone that does and go over your child's evaluation with them first and then talk to your student about the evaluation. If you don't know someone, as your school's athletic director. They will help.
Have some realistic perspective of your own. How good of an athlete is your child? Do you really even know? How hard does your child work to refine their athletic skills in comparison to those that are on the team? Great athletes can't just show up and play anymore. The competition to succeed in athletics starts younger and younger these days. School teams are a rung on the ladder for many and if you don't work hard, you can get passed by.
Lastly, getting cut is a good life lesson. Use it. The world is a hard place and your child will be competing in most every aspect, whether they like it or not, as they get older. They will compete in school, for a job, even for friends. Being able to get knocked down and get back up stronger is a trait that will serve them well in their futures. It will also provide your child with the perspective of disappointing others and how it feels. Yeah, your kid getting cut stinks no matter how you dissect it but it can be a helpful tool for later on in life for them.
10 Capital Region Golf Courses You Can Play For Under $40
Taking a look around the Capital Region at some of New York's finest public golf courses, I was able to find more than a few that won't break the bank. Check out these affordable options, so you can save and play the links more often!
Great Time For A Late Winter On The Albany Rail Trail
According to the Albany County website, the Albany County Helderberg-Hudson Rail Trail stretches nine miles along the old Delaware & Hudson (D&H) Railroad between the Port of Albany and Voorheesville.