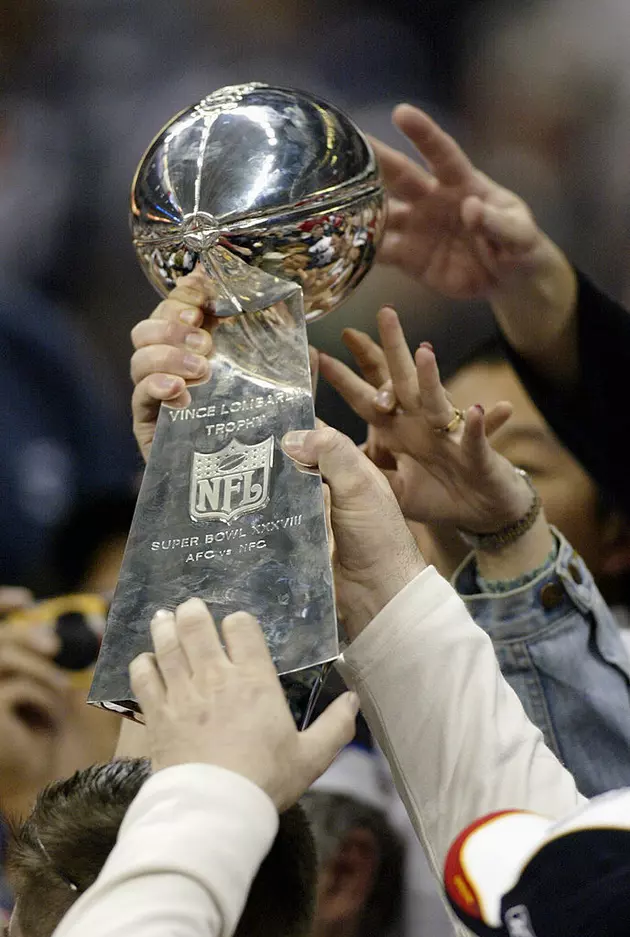 What's Your Super Bowl 52 Prediction?
Getty Images
This Sunday marks the conference championship games in the NFL playoffs. In the AFC it is a matchup between the third seeded Jacksonville Jaguars and the number one seed New England Patriots. The Patriots are the defending Super Bowl champions and have played in the AFC title game for seven consecutive seasons. The Jacksonville Jaguars are playing in the franchise's third conference title game and are searching for their first Super Bowl appearance.
In the NFC the Philadelphia Eagles hosted the Minnesota Vikings. The Eagles and Vikings are the number one and two seeds respectively in the conference. However the visiting Vikings are considered to be the favorite in the game. Philadelphia will still be without quarterback Carson Wentz. The Vikings are looking to become the first team in the history of the NFL to play in a Super Bowl venue that also serves as the team's home stadium.
Kickoff in the AFC title game is set for 3:05, while the NFC title game is set for 6:40. Who is going to Super Bowl 52 and why? Let us know below.