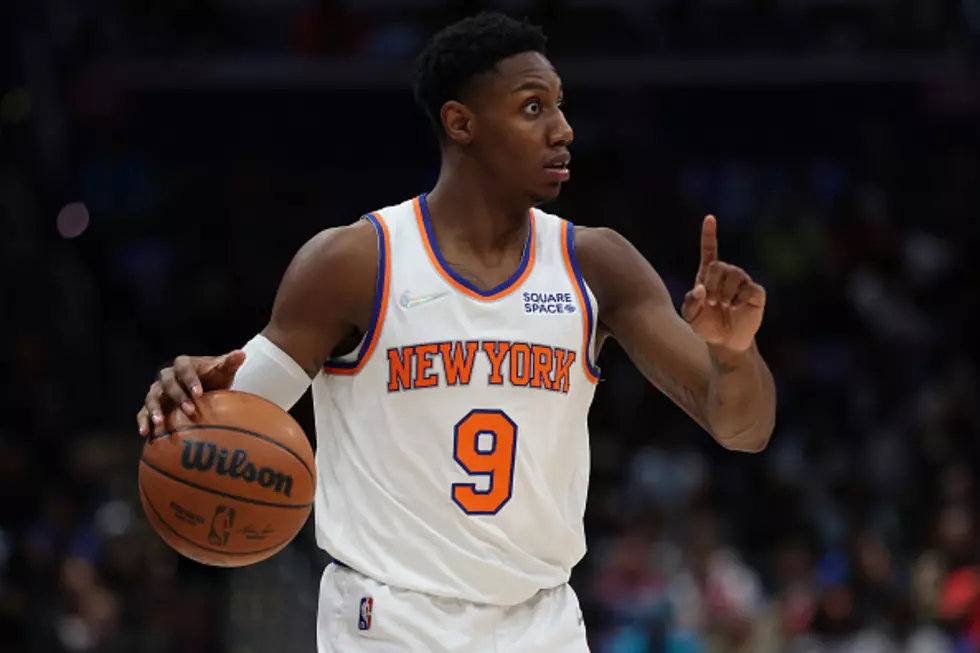 When Will The New York Knicks Start Winning Close Games?
Getty Images
The New York Knicks continue to frustrate me every time I watch them.  They seem to have a tendency to struggle in the fourth quarter and can't hold onto leads late in games.  They can't defend and rebound in a close game with the game on line, and they continue to miss several big free throws late in games.  I feel like they should be a lot better than 25-20 overall.  Yesterday's game at home vs the Toronto Raptors summed up their season through 45 games.  They should have many more wins than they already have.  I continue this discussion in my quick take as seen in the Times Union:
When the New York Knicks start defending and rebounding at a higher level, they won't continue to blow big leads and lose games they have no business losing.  Monday was another example of the Knicks who led the majority of the second half, only to blow a 10 point 4th quarter lead and then lose in overtime to the Toronto Raptors. Head coach Tom Thibodeau preaches defense, but too many times this season the message is not sinking in.
MJ and I discussed the Knicks overtime loss vs the Raptors earlier this morning right here on Big Board Sports.  Below is our full conversation on this.
I really hope that the Knicks can start winning more close games and start beating the better teams in the Eastern Conference.  Jalen Brunson has been an awesome edition and Julius Randle is putting up some really good numbers too.  If RJ Barrett can find a little bit more consistency and other guys keep stepping up, the Knicks will improve and be in great shape in the second half of the NBA season.
Ten NY Knicks' Players Who Got in Trouble with the Law, and Why
Pro athletes are just like us in certain ways, including that every now and then, they get in trouble with the law. These former NY Knicks had this happen.
House Fire Devastates Family of Long-Time New York Knicks' Voice
New York Knicks and basketball fans worldwide are sending their support to broadcaster Mike Breen and his family, who lost their home on Long Island in a fire.