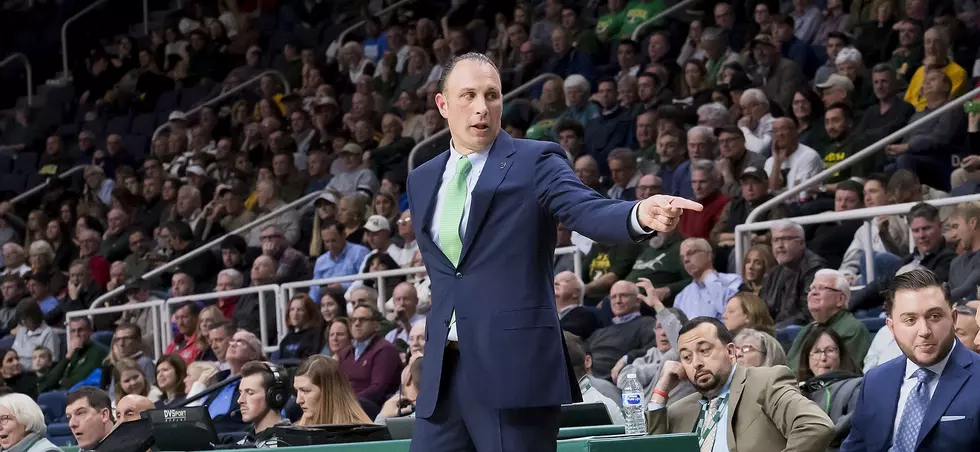 Coach Carm Puts a Bow on the Siena Men's Basketball Season
Courtesy of Siena Athletics
The Siena Men's Basketball season ended with a victory in the MAAC Tournament quarterfinal game over Manhattan. Brief hope that a canceled MAAC Tournament would mean an automatic bid to the NCAA tournament died when the NCAA cancelled March Madness. Coach Carm was still very proud of his team but lost of emotions were involved with finding out the news.
The Siena Men's Basketball team ended the season on a 10 game winning streak and no doubt were poised to win the MAAC championship. Coach also tells us how his seniors felt as well as his thoughts on Rick Pitino joining the conference as the head coach at Iona.
Make sure to listen above and also to Big Board Sports every weekday from 10AM to 1PM!