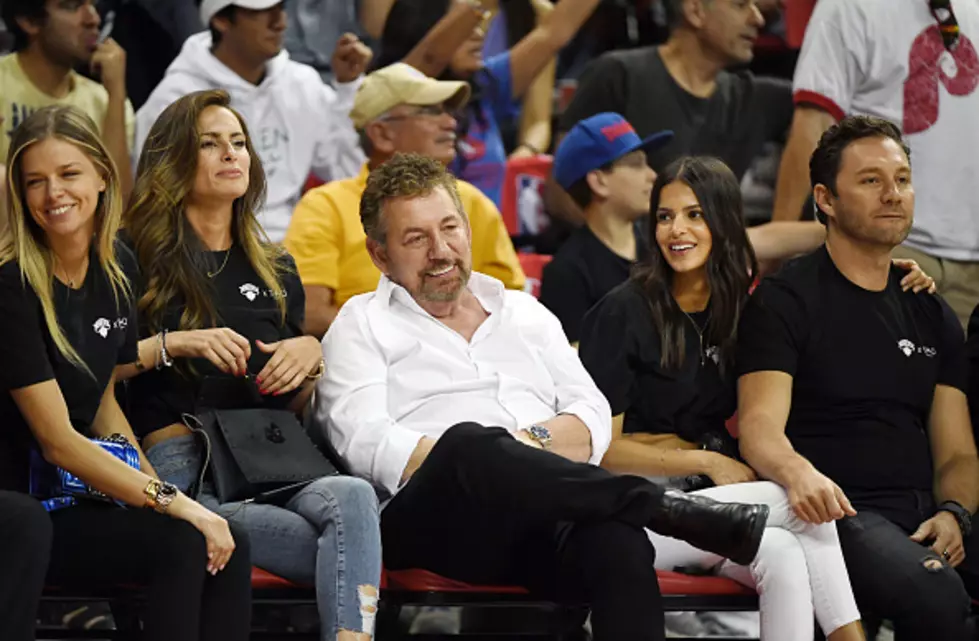 Harassment Gets New York Knicks Announcer Fired
Getty Images
Harassment charges within the walls of Madison Square Garden are nothing new. However, since the landmark $11.6 million payout to Anucha Browne Sanders, as a result of verbal abuse and sexual harassment suffered from former New York Knicks team president and head coach, Isiah Thomas, things have been relatively quiet in the human resources department at MSG. For nearly two decades, the bad memories of one of the worst scandals in NBA history continued to fade, until Monday when the word "harassment" was used in an MSG Network statement about one of their announcers.
According to Andrew Marchand of nypost.com, the Knicks have fired radio analyst Brendan Brown. The report says that Brown was fired by MSG Networks after allegations of verbal harassment. Nypost.com reported that allegations were followed up on by MSG Network's human resources department and Brown was dismissed.
Brendon Brown normally partnered with Ed Cohen on Knicks radio games that are heard on ESPN Radio New York 98.7 FM. Brown has not been on the air for recent games. Marchand reported that Monica McNutt, Alan Hahn, John Wallace, and Wally Sczerbiak are filling in for Brown.
An MSG Networks spokesman said in a statement reported in The Post. "MSG Networks and Brendan Brown have decided to part company. For the remainder of the season, various personalities, including former Knick John Wallace, will serve as the Knicks radio analyst on the MSG Radio Network on ESPN." No additional information was made available. When The Post reached out to Brown, the former radio analyst declined to comment. Brendon Brown is the son of former longtime NBA and Knicks head coach Hubie Brown.
Every Country Artist Performing In Upstate NY In 2023
We are set for a big year of Country shows in 2023, and here is a complete list of artists already scheduled to perform in the year ahead in the Capital Region and all over Upstate New York. Don't miss your favorite Country stars - keep checking back here as we will be adding lots of shows in the weeks and months ahead.
2023-2024 Capital Region Concert Calendar
Updated regularly so keep checking back!
Rent Ace Frehley's Former Mansion
Have you ever been inside of a rockstar's home? Now you can Rock and Roll All Night when you rent one of Ace Frehley's former mansions via
Airbnb
. You don't need to know how to play guitar, you just need around $800 each night and the place, just over the New York border, is yours. Let's take a look around.