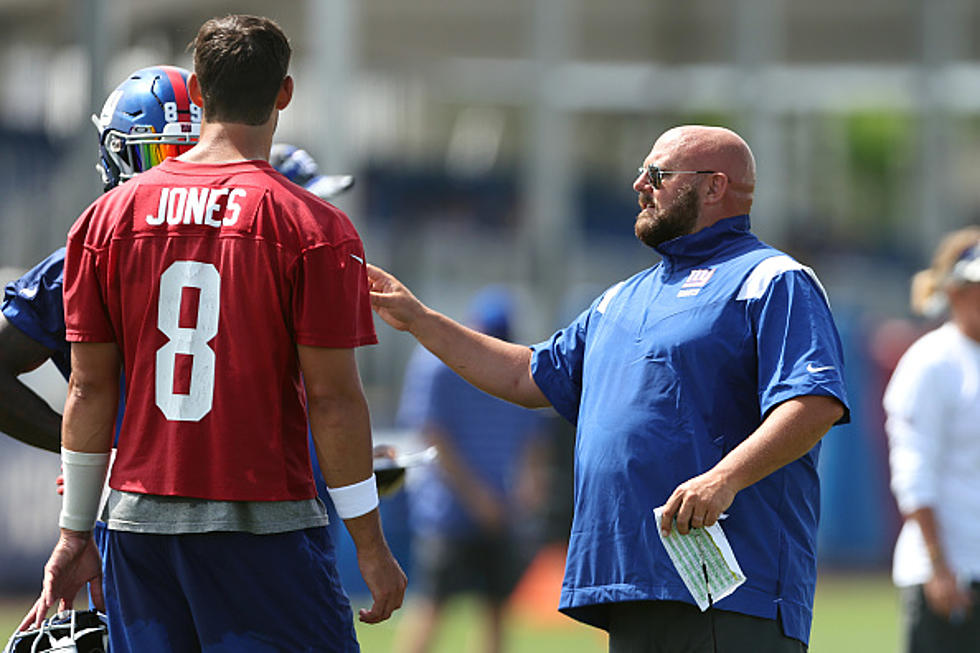 How Good Of A Season Will NY Giants QB Daniel Jones Have In 2023?
Getty Images
 The New York Giants have high expectations heading into a season for the first time in a while.  They are coming off of a 9-7-1 campaign where they won a playoff game over the Minnesota Vikings.  Daniel Jones by far and away had his best season as a Giants quarterback under Brian Daboll.  Jones had a great preseason and is looking to build and improve even more in the 2023 season.  The Giants added some weapons including Jalin Hyatt and Darren Waller.  Below is my quick take on this from The Times Union:
Giants quarterback Daniel Jones is set to have a big season for Big Blue. Jones will throw more then 15 touchdown passes this season which was the number he threw for last season because he has more weapons than ever before. Jones will continue to make progress especially with Brian Daboll as the head coach. Daboll is one of the best coaches in the NFL and he knows the strengths and weakness of Jones and all the right buttons to push. Giants won't win the NFC-East but they will be better than most think. 
MJ and I had on ESPN NFL Nation Giants beat reporter Jordan Raanan on with us earlier this morning right here on Big Board Sports.  Below is our full interview with him.
The schedule isn't easy though as the Giants open on September 10th hosting their bitter rival the Dallas Cowboys.  The NFC East will be tough per usual but I expect the Giants to be in contention again for a playoff spot.
New York Giants' Schedule Leaked! Here are Their 2023 Opponents
The New York Giants' 2023 schedule has leaked hours before the official NFL schedule release, and here is every game that Big Blue will be playing next year.
See Photos Of Eli Manning And Other NY Giants Stars Training In Albany
Head coach Jim Fassel and company used the facilities at the University at Albany each preseason for over a decade, as some of the best Big Blue beasts tore it up in the Capital Region before taking the field in the NFL.