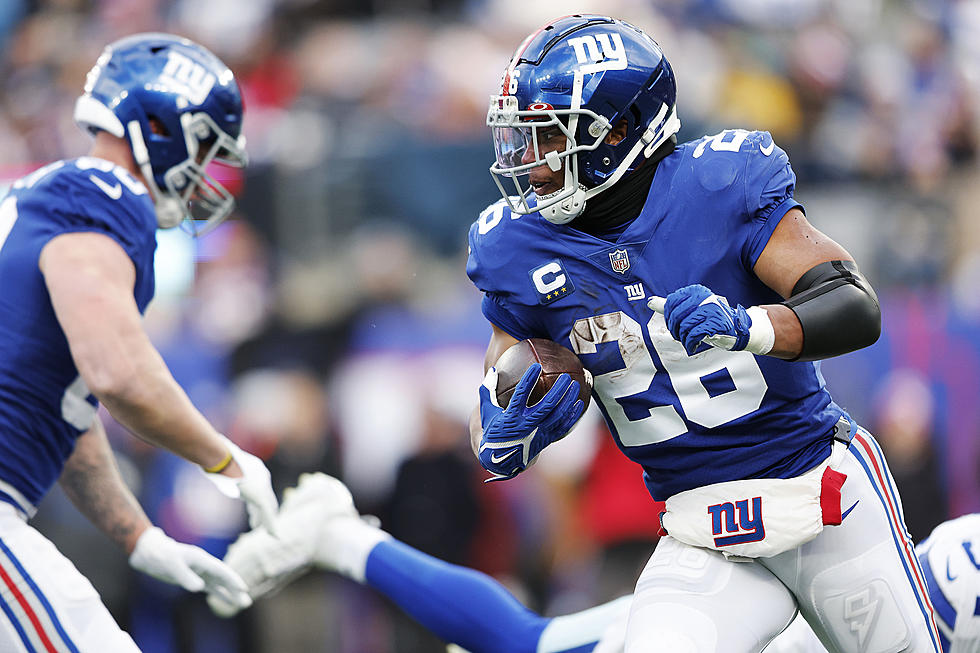 How Important Was This New Deal For Saquon And The NY Giants?
Getty Images
Somehow and some way the New York Giants came to terms with a new one year deal early on Tuesday morning.  Barkley will have the $10.1 million tag money plus over $900,000 in incentives totaling around $11 million.  He also will have a $2 million signing bonus too.  This is all per ESPN.  I will admit I was surprised waking up to this news but it is great for the Giants.  Below is our quick take on this from the Times Union:
When the Giants open training camp on Wednesday the expectations will be higher than they were a year ago, but can the Giants put together another playoff season? The Giants snuck up on a few teams last season and quarterback Daniel Jones played better than expected and his performance earned him a new contract worth $40 million. Can Jones duplicate last season and will a disgruntled Saquon Barkley play at the high level the Giants need him to? They still need a-lot to go right for them to me the playoffs for the second consecutive year.
MJ and I had a conversation about the Saquon deal earlier this morning right here on Big Board Sports.  We both agree it had to be done but we were a little surprised by it overall.  Below is our full conversation on this.
This deal obviously helps the Giants out big time having the 26 year old running back in the backfield again.  They are significantly better with him as their RB.  Who knows what will happen next year with him but right Saquon Barkley is back with the Giants.
New York Giants' Schedule Leaked! Here are Their 2023 Opponents
The New York Giants' 2023 schedule has leaked hours before the official NFL schedule release, and here is every game that Big Blue will be playing next year.
Ten Contract Decisions That Will Dictate New York Giants' Future
A pivotal offseason awaits the New York Giants, and the decisions made by GM Joe Schoen will say a lot about where the team is headed under the new regime.