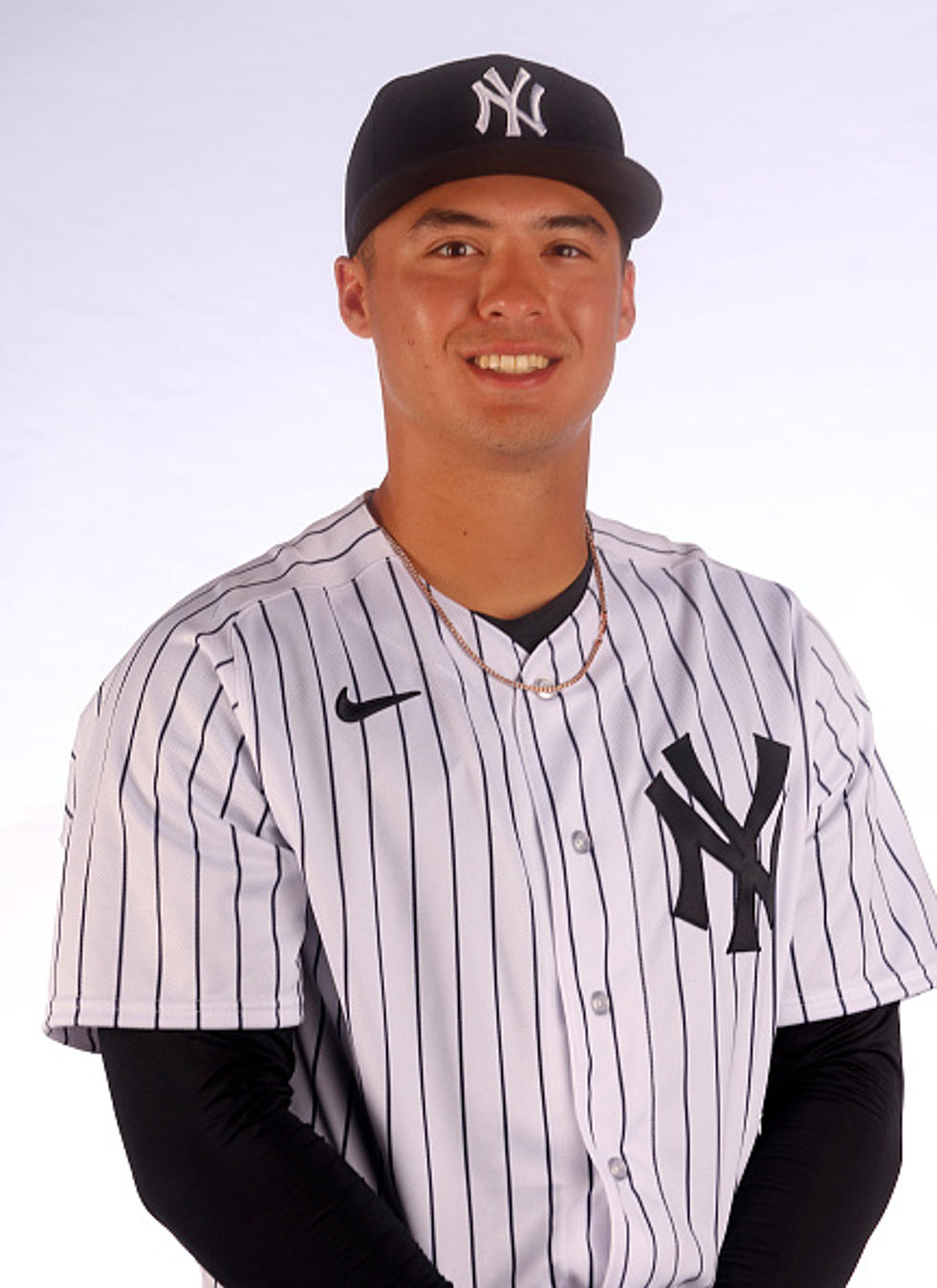 How Successful Will Yankees Shortstop Anthony Volpe Be In 2023?
Getty Images
And so it begins with the 2023 Major League Baseball season.  The expectations are higher than ever for this team to finally reach their first World Series in 14 years.  They got a nice win on Thursday for opening day in a game that lasted just over two and a half hours.  I love the new rule changes overall and this it is great for the game it will also help grow the game.  Aaron Judge hit the first homerun of 2023 and Gerrit Cole looked really sharp with 11 strikeouts in 6 innings.  There is also way too much hype surrounding the young 21 year old shortstop Anthony Volpe.  Below is my quick take on this from The Times Union:
Why do New York Yankees' fans already have Anthony Volpe in the Hall of Fame?  I understand he's a big-time talent, but he's only 21 years old and just starting his career. He might end up being the next Derek Jeter but let him prove himself first. New York is hard enough place play, without putting so much pressure on him. Volpe will probably have a great Major League Baseball career, but let's lower the hype meter. It's still very early in the season and his career.
MJ and I discussed this earlier this morning right here on Big Board Sports.  MJ is a huge Yankee fan and disagrees with me and likes Volpe but I think it's too much as he hasn't done anything yet in the big leagues, but I do really like the kid.  Who knows how good he will actually end up being.  Below is our full conversation on this.
I hope Volpe has a good season but I hope the hype and pressure of being the shortstop of the Yankees doesn't become too much for him.  We shall see as it is a very long season.
The 2023 New York Yankees Photo Day
February 23rd was Photo Day at Yankees spring training camp in Tampa, FL. The team looks ready for action!
Ten Problems Will Keep the NY Yankees from Winning it All in '23
The New York Yankees will compete for a World Series in 2023, but they are not a perfect team, and these issues will still loom large throughout this season.