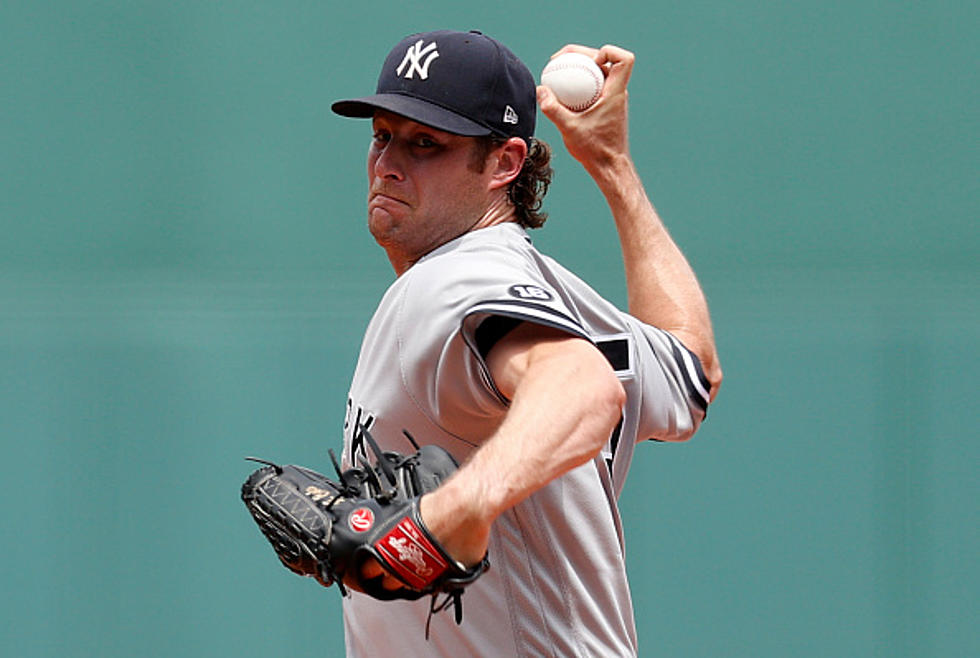 Is This The Best Gerrit Cole Has Looked As A Yankee?
Getty Images
The New York Yankees still are not playing great baseball without their star Aaron Judge.  The offense overall is not hitting well and most of the starting rotation has been struggling recently as well.  Yankees ace Gerrit Cole however remains a bright spot and is looking the best he has as a New York Yankee.  His velocity is up and his off speed pitches are working really well too.  Tuesday night looked really good vs the Mariners going late into the game again and really has adjusted well to the pitch clock.  He provides a spark and energy that this team needs.  He even wagged his finger and stared at the Mariners bench as their manager was saying stuff to him and the batter was frustrating him.  He even threw a ball way over his head as some sort of message.  While it looks childish and petty at first, you love to see that fire and energy and competitiveness from him.
MJ and I discussed Cole's performance and how he looked earlier this morning right here on Big Board Sports.  MJ said before the season started that Cole could win AL Cy Young and he very well might.  Below is our conversation on this.
The rest of the Yankees starting rotation has to step up because they can't depend on Cole the entire season.  The Yankees are barely a playoff team right now and need to start playing better baseball.  So maybe their ace can get them rolling and they can feed off of his energy and propel them forward.
Ten Reasons the 2023 New York Yankees Appear to Be on Life-Support
It's the middle of June, and there's still over half of the 2023 MLB season remaining, but fans are getting anxious as the New York Yankees fade fast.
Ten Candidates to Replace Aaron Boone Amid New York Yankees' Disaster
With the New York Yankees struggling out of the gate in 2023, Aaron Boone's seat appears to be getting hot, if you ask the fans. Who could replace him?