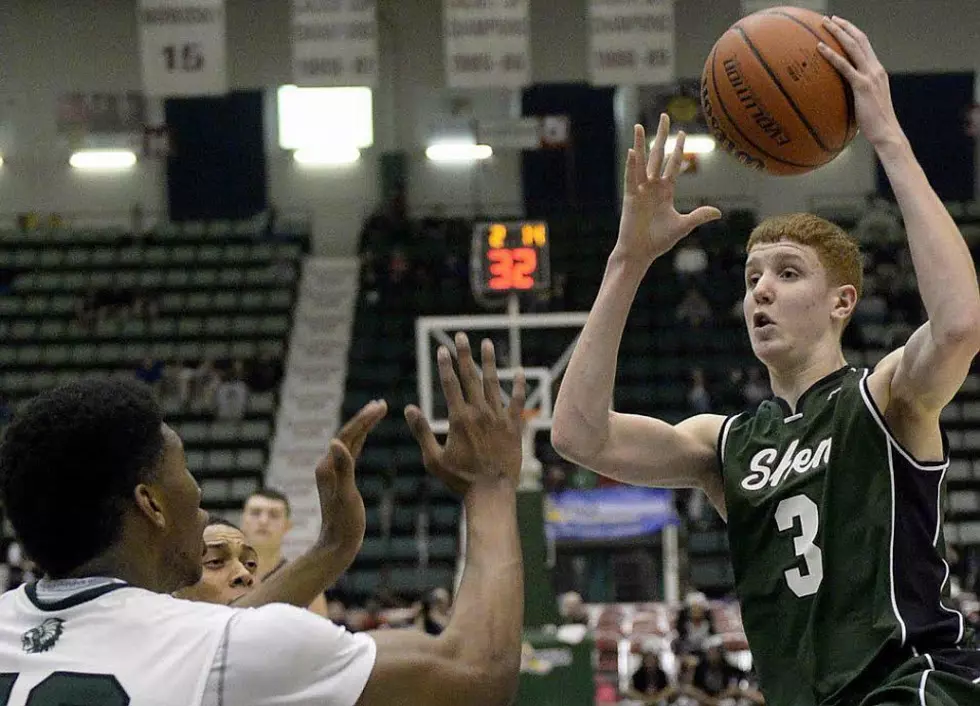 Just How Dangerous Is This Kings Team In The 2023 NBA Playoffs?
Shen Basketball
The Sacramento Kings are a very good and young basketball team.  They are the three seed in the Western Conference and are currently up two games to none over the defending champion Golden State Warriors.  Shen product Kevin Huerter is a major reason for their success and had 15 points in Monday night's win.  The crowds in Sacramento have been unreal too as the Kings ended the longest professional playoff drought in sports which was 17 years.  After each win at home they light the beam which is a really cool scene.
MJ and I discussed the Kings impressive start and win earlier this morning right here on Big Board Sports.  MJ picked the Kings to win and I picked the Warriors to win the series.  I still wouldn't count out Golden State with a healthy Steph Curry, Klay Thompson, and Draymond Green.  However the Kings have Domantas Sabonis, DeAaron Fox, Malik Monk and others to match that talent.  Below is our full conversation on this.
The Western Conference is truly wide open as the Kings can easily win the West.  If they get past the Warriors than they will have so much momentum and really can beta any team in their conference.  I just love watching Kevin Huerter succeed with the Kings.  The Clifton Park New York native is thriving in his new home and the fans really love him.  Head Coach Mike Brown sings the praises of Huerter as he can shoot it with the best of them, defends at a high level, and plays really hard each and every night.  I am rooting for him and the Kings to go far in the 2023 NBA Playoffs.
Take a Look at Kevin Huerter's Brand New Impact Athletic Center in Halfmoon!
104.5 The Team has an exclusive look inside the new Impact Athletic Center in Halfmoon, NY, as Atlanta Hawks' guard Kevin Huerter and his group are heading up an effort to bring a state-of-the-art training facility to the Capital Region.
The Ten Best High Schools for Athletes in the Capital Region
These are the ten high schools in the Capital Region with the highest-rated athletics programs, giving young athletes the best chance to reach the NCAA.