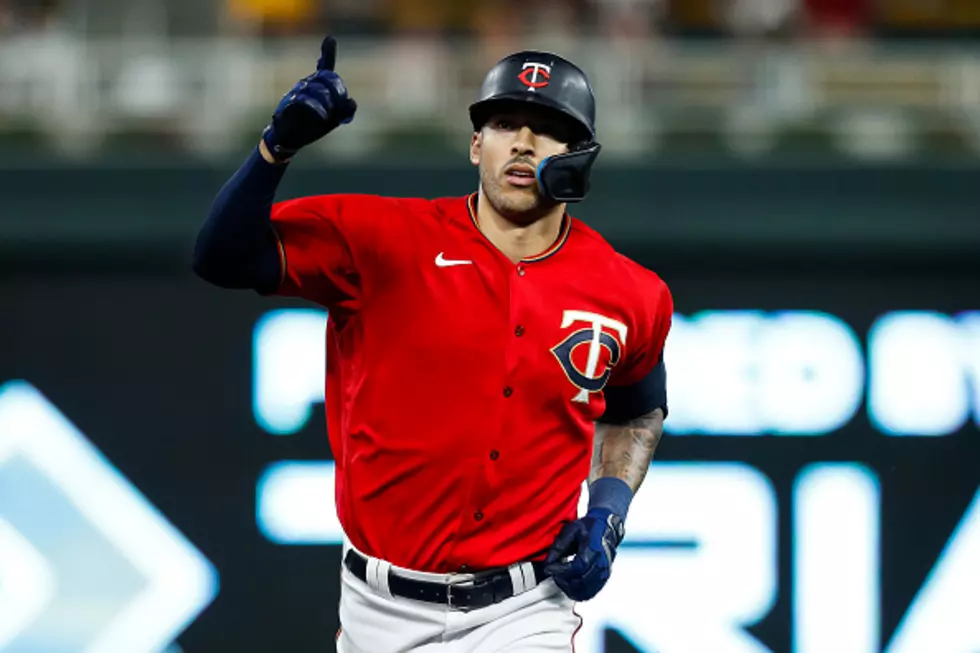 Midnight Steal By Cohen Has New York Mets Fans Going Wild
Getty Images
New York Mets fans have been the laughingstock of the Big Apple baseball scene from the day of their existence. Since that first pitch by the Amazin's in 1962, their big brother in the Bronx has won eight World Series Championships. The Mets have won two and none in 36 years. Now, a Mets fan, who became a billionaire, is spending every dollar that he can to end that draught.
Steve Cohen, in an overnight move in the early hours of Wednesday morning, appears to have snatched the highest priced free agent left on the market from the San Francisco Giants. Even weirder, it appears this may have all begun as the Giants were getting ready to introduce Carlos Correa as their new shortstop. If the deal is confirmed, Cohen will have dropped $800 million this offseason on Correa, Justin Verlander, Brandon Nimmo, Kodai Senga, David Robertson and Jose Quintana.
As we reported on The Drive with Charlie & Dan yesterday something popped up during Correa's physical with the Giants and the introductory press conference, announcing the team's $350 million deal for 13-years with Correa. According to Jon Heyman of nypost.com, the medical issue was not a back issue. That's where "Uncle Stevie" stepped in. Heyman reported that Cohen "worked out the deal from Hawaii, where he was, with Correa's agent Scott Boras over what was said to be a four or five-hour period." Needless to say, as the news broke, Mets fans were pretty excited.
"We need one more thing, and this is it," Cohen told nypost.com from Hawaii. "This was important. This puts us over the top. This is a good team. I hope it's a good team! This really makes a big difference," Cohen expounded. "I felt like our pitching was in good shape. We needed one more hitter. This puts us over the top." That's a pretty involved owner that has show New York Mets fans that he wants to win.
Correa must still pass a physical with the Mets to ratify his deal. Scott Boras told Jon Heyman that there was a "difference of opinion" over Correa's medical report by the Giants. Needless to say, Steve Cohen continues to make Mets fans forget about the nightmare Fred and Jeff Wilpon owning the team.
Dine Inside Enchanted Igloos at These Cool Capital Region Restaurants
You can still eat outside during the winter at these restaurants that offer enchanted igloos. There are three restaurants that are offering this unique and cool dining option. The Barrel in Bolton Landing, The Queensbury Hotel in Glens Falls, and The Inn at Erlowest in Lake George.
New York Airbnb with HUGE Indoor Pool
Swim year-round in this 2,000 square foot indoor pool in Gloversville, NY.
For Sale: The $18M Palace of a Saratoga Springs Socialite!
Famed Riggi Palace for Sale! See inside the exquisite estate of a Saratoga socialite and her late husband, for sale in Saratoga County. This home is once again listed and back on the market, so if you have a cool $18M burning a hole in your pocket, it may be worthy of a walk-through.