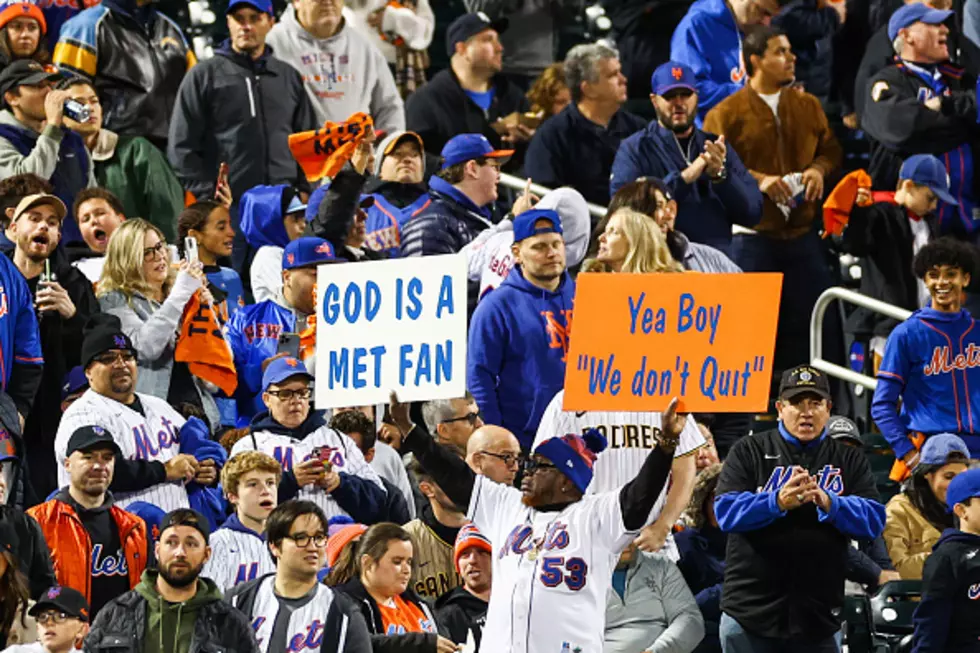 New Pro Sports Stadium Will Benefit New York Mets Fans
Getty Images
For decades New York Mets (and for many years Jets) fans always felt that the area in Queens surrounding Shea Stadium, now Citi Field, detracted from the fan experience. From the rows of auto repair shops to the barbed-wire fences surrounding the junk yards, there is basically nothing for fans to do outside of Citi Field, if they don't need work done on their car. However, that is about to change. New York City officials have reached an agreement to build the city's first professional soccer stadium and it has benefits for Mets fans.
According to an article by Dana Rubenstein and Ken Belson on nytimes.com, New York City officials announced the plans to construct a 25,000-seat stadium for the New York City Football Club in the Willets Point neighborhood, across the street from the right field foul pole of Citi Field. The NYCFC currently plays in Yankee Stadium.
The report says that according to NYC officials, the Major League Soccer team will pay for the entire construction of the stadium, which is estimated to cost $780 million. This is a huge contrast to the state deal months ago, where New York Governor Kathy Hochul basically gave the Buffalo Bills $900 million of taxpayer dollars to build their stadium. The New York City Football Club will not have to pay real estate tax for the duration of their lease with the city. That is still a terrific deal by Mayor Adams for New York City tax payers.
According to the article on nytimes.com, the new soccer stadium will be the centerpiece of a 23-acre project that includes a 250-room hotel and 2,500 housing units. Developing the surrounding area of Citi Field and the U.S. Open Tennis Center is a major win for New York sports fans. Every major city is developing these areas around their major stadiums and making them entertainment destinations. With additional hotel rooms and restaurants, this will be one of those destinations. This is a big win for New York City Football Club, Mets fans, U.S. Open tennis fans and New Yorkers in general.
The soccer team
New Yorkers Rank Their Five Best Thanksgiving Meal Side Dishes
It's not a Thanksgiving Day feast without "all the fixin's" on the side, and New Yorkers have ranked these five side dishes as the best to have with your turkey.
Albany's Top 10 Snowiest Winters Of All Time [RANKED]
Another Upstate New York winter is upon us. And while it is popular for forecasters to predict a cold and snowy winter ahead, how much snow would it actually take to make it an all-time winter when it comes to big a big snowfall total for the season? In the average winter, the National Weather Service (NWS_
says
we get 59.2 inches of snow in Albany. We will have to crush that number this winter for the season ahead to make this
NWS
top 10 list of our snowiest Albany winters on record.
2023 Capital Region Concert Calendar
Updated regularly so keep checking back!